Russian opposition leader comes out in Strasbourg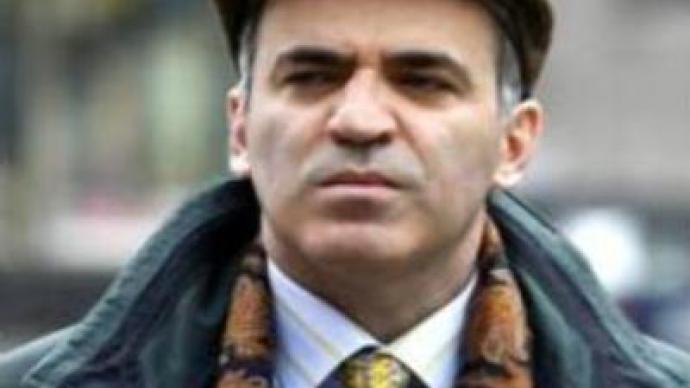 According to the former world chess champion and opposition leader Garry Kasparov, Russia is on the brink of a severe political crisis. He reportedly urged the EU to support what he sees as a fight for democracy in Russia.
The European Parliament has allegedly expressed its solidarity with Russian opposition leader Garry Kasparov.
"Our duty is to support democracy and advocate law and order. This is what Garry Kasparov is doing in Russia and across the world. That is why I am happy he is here,"
European Parliament President Hans-Gert Pottering said.Mr Kasparov has become an increasingly visible opposition leader especially after he was arrested at an anti-Kremlin march and blocked from protesting at the Russia-EU summit.He says he wants to see free and fair elections in Russia but so far he appears to have little support at home.Members of the European Parliament are keen to hear more political voices in Russian politics. They say that if President Putin wants to be considered truly democratic, then the opposition must be allowed to protest.
You can share this story on social media: