Russian officials' extravaganza under fire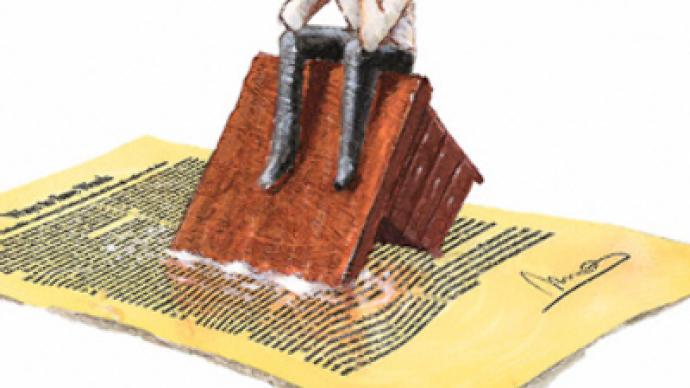 Russian government plans to reduce expenses on bureaucracy and cut the number of state officials. The move comes on the wave of media scandals surrounding Russian officials' extravagant purchases.
According to Deputy Prime Minister Sergey Sobyanin, in 2008 Russian officials seriously topped their allowed limits.
"A considerable increase in expenses for state administration by 30 percent took place in the country last year, despite the economic and financial crisis," Sobyanin said at a meeting on the execution of the national anti-corruption plan.
"The number of officials continues to rise against the general decline in the number of population in Russia," he added. "In 2008, the number of civil servants in regions of the country amounted to 17 per 10,000 population, or 11 percent more than in 2007."
The top official noted that serious cuts are planned in the state administration.
"The operations of 19,000 offices and 6,500 industrial enterprises have been examined," Sobyanin said. "A considerable part of these should be either liquidated or reorganized."
Russia has recently seen a series of media scandals related to Russian officials' immodest expenses.
In one of the latest developments, the Russian Interior Ministry ordered almost $1 million worth of furniture for its reception house. The order included a bed with gilded legs and head.
The ministry cited economic reasons for the purchase. It explained that it is cheaper to furnish its own residence rather than rent expensive hotels for foreign delegations.
On another occasion, a media frenzy made the Kemerovo Region administration cancel a tender for 30 gold, diamond-encrusted wristwatches, intended as awards to winning teachers and mothers with more than 10 children.
Meanwhile, the St. Petersburg Practical Astronomy Institute of Russian Academy of Science recently ordered a Mercedes-Benz E 350 car, estimated at US$100,000. The vehicle's interior would have leather seats, a sunroof and an electronic parking system.
By now, however, the order has been withdrawn from the government purchase site.
Read also: Underground roads, boulevards and malls to be built underneath Moscow
You can share this story on social media: