Docked Russian nuclear sub ablaze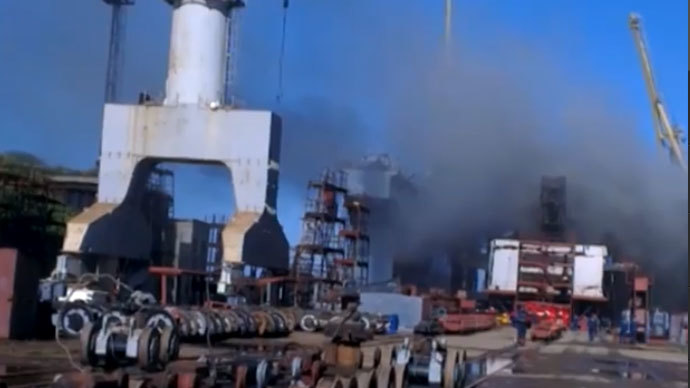 A Russian nuclear-powered submarine was damaged by a fire while docked for repair at a shipyard in the Far East. The vessel was unarmed and its reactors shut down at the time of the incident.
The fire was caused by negligence during welding on the submarine 'Tomsk', Defense Ministry said Monday citing a preliminary investigation.
"As soon as the fire was reported all personnel were evacuated from the dock. No casualties have been reported," the ministry statement said.
Thirteen firefighter crews of the Russian Pacific Fleet were involved in extinguishing the blaze. A firefighter boat was also active in the operation, which lasted for about 4.5 hours.
The K-150 'Tomsk' was sent to be repaired at the Zvezda shipyard in the Primorsky Region back in 2009 after the cooling system in one of its reactors malfunctioned. Work to get the sub back in order commenced in 2012, Defense Ministry said.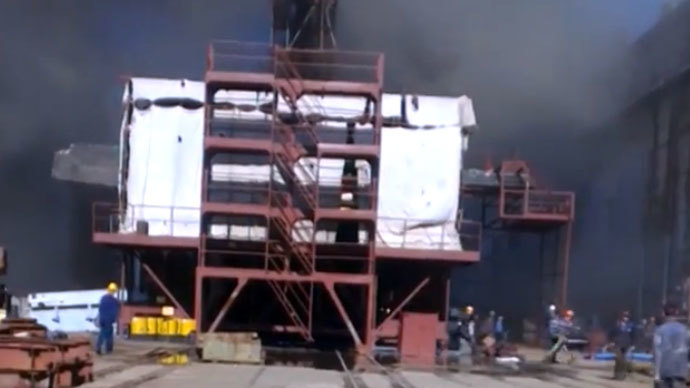 The blaze on Monday apparently broke out in a ballast area of the submarine after a gas-powered saw was used to cut through a grate, setting an old rubber covering on fire and producing heavy smoke, RIA Novosti cited Aleksey Kravchenko, spokesman for United Shipbuilding Corporation, the operator of the shipyard, as saying.
The investigation is yet to establish the scope of the damage caused by the fire.
The previous fire incident affecting a Russian nuclear-powered submarine happened in December 2011, when the K-84 'Yekaterinburg' was damaged by a blaze in a dockyard in northern Russia for minor repairs. The sub was rumored to have nuclear weapons on board at the time.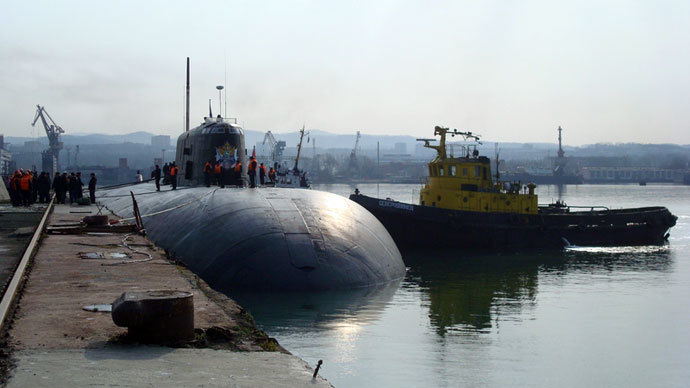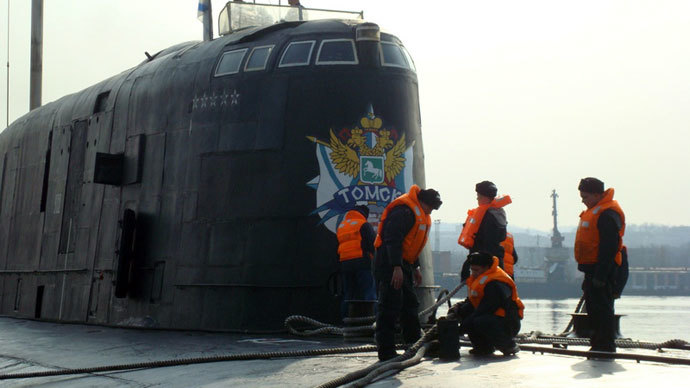 You can share this story on social media: