Russian Muslims celebrate Prophet's birthday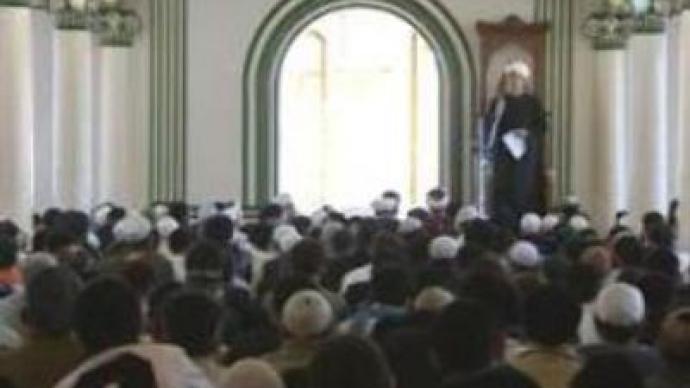 Muslims across Russia are marking one of the most revered holidays in Islam, the birthday of Prophet Mohammed. Born in 570 AD in Mecca, he is considered to be the last Messenger and Prophet of God.
Friday prayers always attract many believers but this time the mosque in Moscow could not fit everybody in. Men were praying alongside women, the old were sharing their rugs with the young. They are mentioning Prophet Mohammed every day in their prayers but these days his life is praised out load.
"He was a man of many virtues. For all Muslims, he is an example of how a person should live his life,"
says Roman Altynov, a Muslim. Prophet Mohammed was known for many good deeds but his main gift to Muslims was the Koran.
"Prophet Mohammed was born at a time when the mankind was in the dark. He brought morality and knowledge to people. This comfortable life we have now – we owe that to him,"
said Damir Gizatulin from Russia's Muftis Council.Prophet Mohammed comes from the Northern Caucuses. In his village, many parents call their sons after the Prophet.
"People with this name are respected. They are treated better. My parents believe that all Mohammeds end up in paradise,"
says Mohammed Uzhakhov, a Muslim.Russia is now home to 20 MLN Muslims, and their number continues to grow. Some experts say that, by 2050, Muslims will make up about half of the population of Russia, making it one of the world's largest countries.
You can share this story on social media: