Russian mountain rescuers work all year round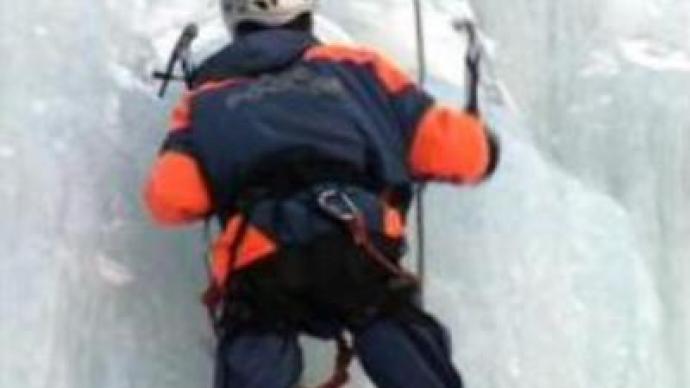 With more tourists visiting the mountain resorts of the North Caucasus, rescuers have been trained to prepare for possible accidents which are common in the area. Rescue services are all set and ready for action at any moment.
"Sometimes we warn people that they do not have enough training to go mountaineering, but they ignore our advice and that's the main problem,"
comments Sergey Shchetinin, Head of Search and Rescue service. Great heights and cold weather do not stop tourists from climbing the glaciers. Therefore, every rescuer is equipped with an ice-axe, a pair of climbing-irons and other specialist equipment for immediate help to a tourist after an accident on the mountain. Skis and snowmobiles help to the rescue operation. Dmitry Zhirnov, rescuer says that
"Ice is one of those materials where you can seize nothing with your hands. The work is carried out with the help of instruments only. It's a difficult task. Every step is accompanied with a kick to drive the climbing-irons and axes into the ice".
In the North Caucasus almost every mountain is permanently covered with snow and ice. The white blanket will never disappear, even when it's summer in the valley. So the rescue service remains on full alert all year round.
You can share this story on social media: