Russian monastery bells coming home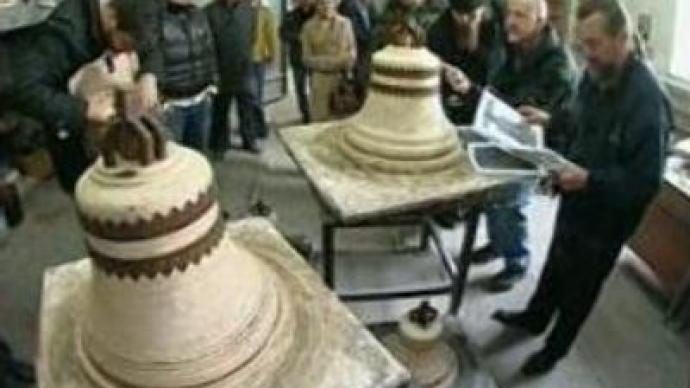 One of the world's richest men, Viktor Vekselberg, made the headlines by bringing the Faberge eggs back to Russia. Soon will be over his new project of bringing back the bells of a Moscow Monastery sold by the Bolsheviks to the U.S.
After the 1917 revolution the bells of the Danilov Monastery in Moscow were sold by the Bolsheviks to the Howard University in the USA. Their price tag was the value of scrap metal. In September last year Vekeselberg signed a $1 MLN deal to bring the bells back home to Moscow. Before that, a specialist factory in Voronezh, in southern Russia, is casting new ones to replace the originals. A delegation from America has come to inspect them. Peter Rally, Head of the Howard University Restoration Project, says the ornamentation and the iconography on the bells is what they wanted replicated on the new bells.
"Appearance is very important. Fidelity, faithfulness to the appearance is very important,"
says Peter Rally.The specialists at the Voronezh factory are convinced that the quality of the new bells will not only meet the requirements but will be even better than the originals.
"The old bells real value is historic, but as far as quality is concerned, all the experts agree that the new bells are much better,"
says Valery Anisimov, Director of the Voronezh bell factory. Each new bell ways 26 tons. The final agreement will be signed in a few days, and then the bells will go by land to St. Petersburg where they'll begin their long voyage to America.The originals will later be returned to Russia.
You can share this story on social media: