Russian man missing in Jakarta flood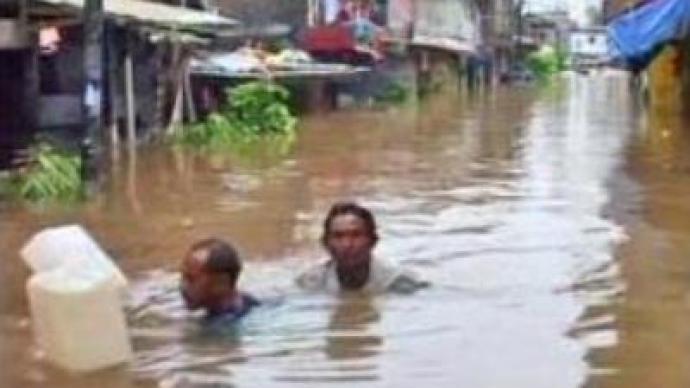 In the Indonesian capital Jakarta at least 29 people died due to severe flooding. Thousands are reported missing, and among them is a Russian man, Vitaly Fisenko, who has not been seen for four days.
According to officials, he was living in one of the areas most affected by the floods.An estimated 340,000 have been left homeless as large parts of the city remain submerged.Officials have said water contamination could bring a major disease outbreak in the city.The floods started on Friday and have become the most destructive over recent years. The city's transport networks have been paralysed; electricity and water supplies in some areas have been cut off. On Saturday night rains caused more rivers across Jakarta to overflow and forecasters warn the downpours are likely to continue for another week.
You can share this story on social media: