Russian love at first byte?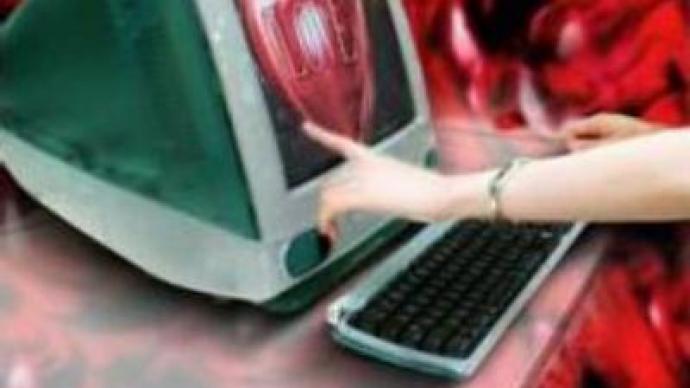 Russian internet-dating sites appear to be booming, on the back of a ban on Russians by some foreign operators. Russia's reputation for internet fraud means dating sites based in the country come with a health warning.
The virtual market for singles is growing and so are the stores where you can cyber shop.Match.com, the worlds leading dating site, is off limits to Russians, due to what some call a bad reputaion for internet dating fraud.
"Match.com simply denies access to anyone based in Russia – you just can't get on to the site from here,"
Nikolay Pokroveky from Cuteonly.com said.The ban from Match.com has opened the market to local competitors, like Cuteonly, which has no limit on the exchange of contacts and no mediators, although Anti-scam procedures are built in.
"We have various procedures that focus on fraud – there are women who post pictures of models and those who begin to ask for money. We have filters that catch these signs of fraud and depending on the situation we try to weed them out,"
Mr Pokroveky said.There have been several well-publicised cases of internet fraud connected with some dating scams. In the Russian region of Yoshkar Ola – an area known for internet fraud – criminals managed to swindle large sums of money from foreigners by using a photograph of renowned ballet dancer Anastasia Volochkova.
"In the late 90s it began with a couple of people – now those who are taking part in internet fraud are very organised. They have many people who are working for them, from lawyers to psychologists. There is a blacklist which can be accessed on the web with a list of brides people should stay away from,"
Irina Zubarova from Russia's Internal Ministry said.The blacklist shares details, photos and bad experiences, although there is no blacklist for foreign husbands. If there was Milina Faystova might add her ex-husband. The two dated online for over two years before she moved to Israel, and discovered what he was really like.
" It wasn't for me to be surrounded by 20 drunk men who are constantly cursing. I can't stand drunks or being around people that drink and smoke pot until they pass out – so I got out,"
Milina said. However there are others who are thankful for the internet. Pavla Ripinsk met her Iranian husband online, simply by chance.
But the two can't be together until Bekhru finishes his stint in the Iranian Army.
"We meet online but now we use the phone. I need to hear his voice – of course the phone bills are outrageous but what are you going to do?"
Pavla said. Pavla and Bekhru plan to move to a third country once they can be together – according to them it's the only fair thing to do when a couple come from such different cultures.
You can share this story on social media: