Russian law students get police training in London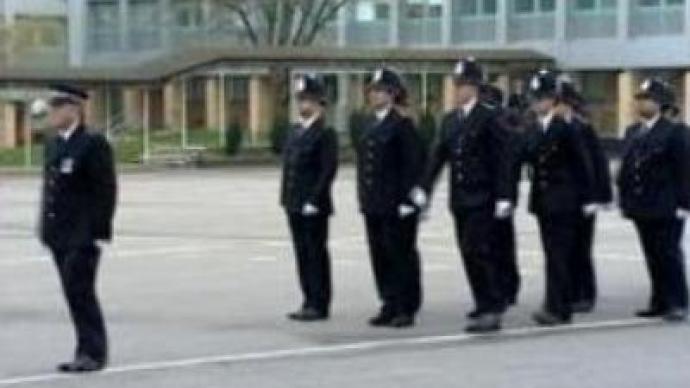 8 students from Russian police colleges have gone to London to experience the best in British law enforcement training. They won an essay competition run by the British Embassy in Moscow 'How law enforcement can best serve society'.
The students are now in London with the Metropolitan police at the world-renowned Peel Centre.Metropolitan police officers travelled to the Russian cities of Petrozavodsk and Vyatka and brought to London some bright students from the local police colleges.Police inspector John Bennet, from the Hendon training school, told law students in Russia what challenges British police face in a big city like London.
"If I'd been told 27 years ago that one day I would go as a police officer to speak to students in Russia, I would find that quite hard to believe. The thing that struck me in both colleges was the commitment and dedication both of the staff and students. The staff was very welcoming to us and willing to show everything they do with their students and the students were overwhelming in their response to us – they were so genuinely interested in what it's like to be a police officer in England and tell us about what they are doing in their colleges. So we were very impressed,"
says John Bennet.The Russian students say they have enjoyed every minute of their time in England.
"It was a fantastic trip! We spent our time very well. We saw a lot of interesting things in London, and we saw a lot of training,"
says one of the students.
"Firstly, the police should serve not the state but the people. The state is the third party in that system and it should provide everything necessary for the police's existence and development,"
believes Dmitry Shikov, 1st year student.And now, as the Russian students say, they have a dream – to become top level police officers and work for the International Police Association to fight terrorism and tackle other burning issues.
You can share this story on social media: