Russian labour unions strengthen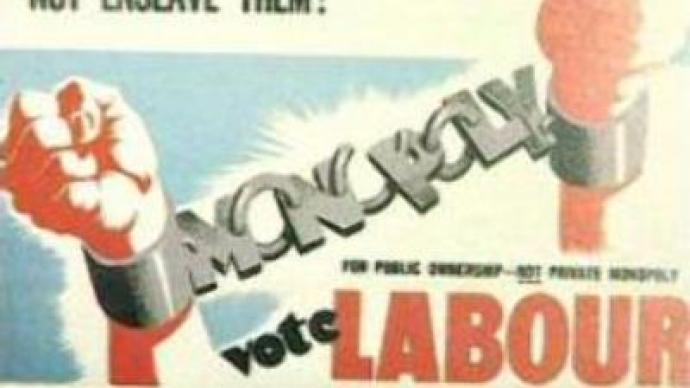 The labour union movement in Russia is gathering strength. Workers at both domestic and foreign companies have been forming their own organisations aimed at fighting injustice in the workplace.
The city of Saint Petersburg is seen as the cradle of the labour union movement in the country. Crane operator at a Russian tea factory Boris Khomyak was fired five days ago. The management accused him of violating safety rules. However, Boris believes the reason is different and he is ready to fight for his rights.
"My lawyer told me it is the first time ever in Russia that someone got fired for such violations of the Russian labour code. The article in fact rules that it is the employer who must upkeep safety at a workplace. So I have no doubts that I was fired for my activities in the trade union,"
said Boris Khomyak, fired worker.Such stories have been commonplace in Russia since collapse of the Soviet Union. Many developing companies – both domestic and foreign, which started their penetration into the Russian market – often mistreated their labour force.Strikes became the only mean of retaliation for thousands of workers. And they had their results.Aleksey Etmanov is the Deputy Head of the north-western automobile industry workers labour union. Two years since its inception, his movement has managed to make the companies bosses listen to the needs of its employees. What started as a group of a hundred Ford factory workers has grown into a legion of 6,000 from all major car manufacturers in the region.
"We got rid of salary discrimination, when some of our workers earned less than others while doing the same job. We managed to have our salaries increased. But our biggest achievement is that our employers recognised the union,"
noted Aleksey Etmanov from Automobile Labour Union.Aleksandr Moiseenko runs one of the oldest labour unions in Russia – the St Petersburg's Dockers Union. Thanks to its efforts, the dockers' salary has grown by 30% in the last couple of years alone. However, Aleksandr is cautious talking about the union's achievements.
"I can't say that we are winning because in many conflicts the solution is a forced one for the management. If it was not forced, then we wouldn't have to go on strikes which still happen nowadays,"
stressed Aleksandr Moiseenko.St Petersburg is described by many labour unions as a role model of working capitalism where such movements can exist within domestic and transnational corporations. But for now that is not applied to the country in general, where in many cases workers have no protection against injustices. And even those companies, who are finding a common language with labour unions, for some reason are not keen to talk about them.
You can share this story on social media: