Russian-Italian relationships developing perfectly: PM Prodi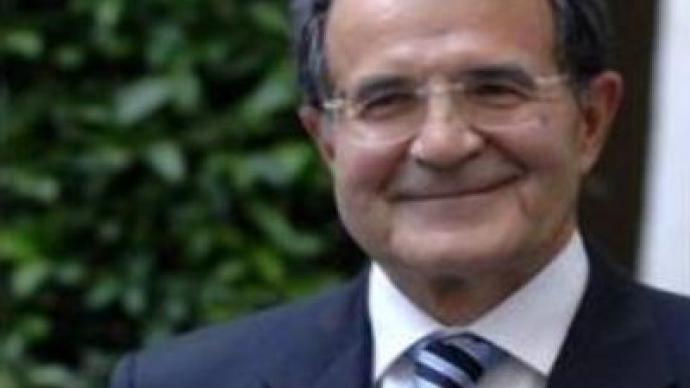 "I assure you that Russia is able to find its place without anyone's help," said Russian president, sending a veiled message to the U.S. He was speaking after a meeting with the Italian prime minister in the Russian resort city of Sochi.
The two politicians discuss security of energy supplies and trade links between the nations. The atmosphere has been most friendly and both leaders were addressing each other by their first names. For Romano Prodi this is his first time in Sochi, and President Putin's choice of site for talks has not been haphazard.
"I chose this place deliberately,"
he told Mr Prodi,
"because I knew it would be more convenient for you to get here after your visit to Turkey."
The focus of the talks has been the relationship between Italy and Russia … it appears to be mirroring the personal friendship between the two leaders.
"As for our bilateral relations, they're developing so great that I have nothing to add here!"
confessed the Italian guest. "
All I can suggest it to expand our mutual actions in all spheres."

Italy is Russia's second largest economic partner in Europe. Moscow is one of Rome's key trading partners. Their trade is worth over $US 30 BLN, and has grown by five times over a decade. Besides, Italy is heavily dependant on Russian energy. During the price disputes between Russia and the transit countries, Italy was one of the few that did not criticise.
"The Italians are very mature partners who are able to defend their national interests,"
stressed President Putin.
"They do not count on any preferences from their partners and always respect them. They are a very convenient and reliable partner for Russia."

Italy's Eni oil and gas firm is Russian Gazprom's strategic partner, and plans to sign a new agreement with it, as has been announced at a joint press-conference in Sochi. Deals are also expected with Enel electricity company, and Finmeccanica, a large Italian high-tech group. Italian prime minister says:
"Everything that was discussed concerning these two energy projects is being implemented now."
So Italy does not belong to the countries which, as President Putin put it,
"try to ignore Russian interests, try to show it its place in the world."
Romano Prodi is an admirer of Russian culture. Tolstoy's "War and Peace" is one of his favourite books, and he calls St Petersburg "the most Italian city out of Italy".And his chairmanship in the EU commission was marked by the famous expression
"Russia and the EU are inseparable like caviar and vodka".

You can share this story on social media: