Russian, Indian and Chinese FMs meet in New Delhi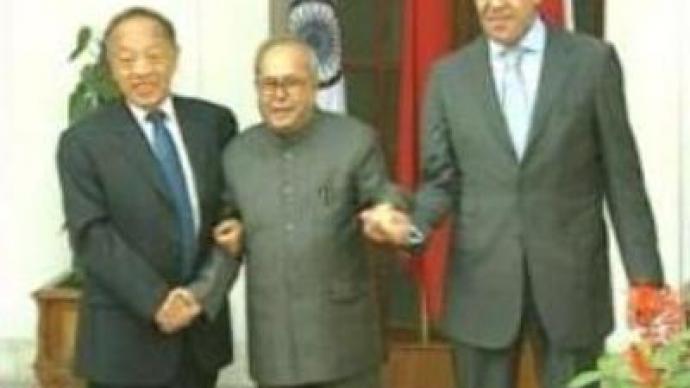 Political, economic and humanitarian co-operation has topped the bill at a trilateral meeting of Russian, Indian and Chinese Foreign Ministers in the capital of India, New Delhi.
Russian Foreign Minister, Sergei Lavrov, said the parties had discussed the most burning international issues, such as Middle East stability, and Iran's nuclear programme.He also praised the recent deal aimed at ending North Korea's nuclear programme.Lavrov said the 3 countries were also aiming to improve stability in Central Asia through co-operation within the Shanghai Co-operation Organisation – where Russia and China are members and India was an observer.
"Today's meeting has proved that out trilateral co-operation is based on a common approach towards the main international issues. We agree that it is necessary to create a balanced system of international relations and establish multi-polar world architecture and also establish the central role of the United Nations in solving international issues,"
said Mr Lavrov.
You can share this story on social media: