Russian immigrants remembered on Tunisian coast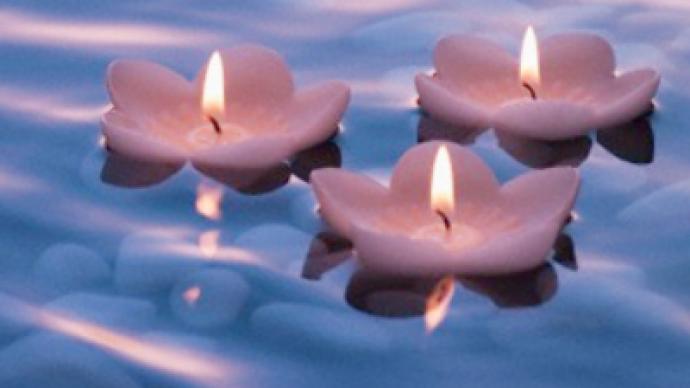 Hundreds of candles have been lit at the Tunisian port of Bizerte to commemorate Russian immigrants who docked there 90 years ago while escaping from the Bolshevik regime.
The event is part of a special commemorative campaign. According to the organizers, about 60 of whom are direct descendants of the immigrants, the mission is aimed at uniting all Russian people in peace, and symbolically reflecting the end of the Civil War in Russia.
A ship carrying about 250 participants of the campaign arrived at Bizerte late on Saturday. A special memorial service was conducted at the cemetery of the port where Russian immigrants are buried. The campaigners also visited the grave of Anastasia Shirinskaya, daughter of admiral Manstein and the last witness to the events. Her father was commander of one of the ships with Russian immigrants aboard. The woman, who was seen as the keeper of Russian tradition in Bizerte, taught Russian at the local lyceum. Shirinskaya died in December, 2009, at the age of 98.
"Our duty is to keep the memory of these people who were forced by the circumstances to leave the country in 1920. Many Russian citizens who ended up far from their motherland are still remembered. Despite how difficult their life in exile was, they preserved their dignity and honor. The story of their lives is part of our history," said Russia's Chargé d'Affaires in Tunisia Ilya Iskhandarov, reports news agency RIA Novosti.
The commemorative sea campaign started at the port of Venice with the first stop-off on the coast of Tunisia. Then the participants are to head for the Greek port of Lemnos with the next stop on the coast of Turkey. The final destination is Russia's southern port of Sevastopol, from where the Russian White army actually started its evacuation back in 1920. Thus the campaigners will follow the exact route taken by their predecessors, but in reverse order.
In November 1920, 126 ships carrying about 150,000 people, both servicemen and civilians who would not recognize Bolshevism, started evacuating from Russia's southern ports in Crimea to the coast of Tunisia. Many of the refugees came from Russia's noble families.
The Russians were docked at the port of Bizert up until 1924, when the squadron was officially dissolved after France recognized the Soviet government.
You can share this story on social media: