`Russian hostage` in Nigeria not Russian: Embassy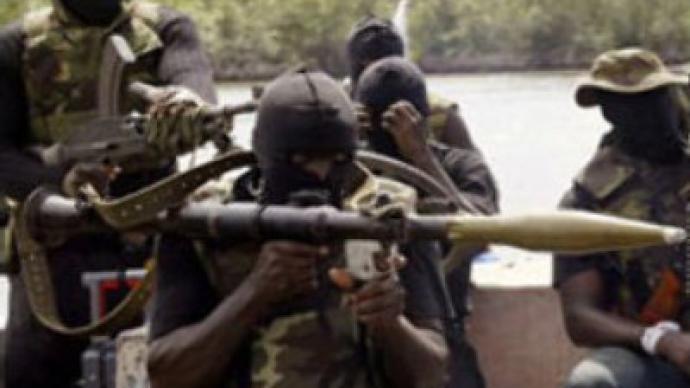 Seven men, held by Nigerian gunmen since Sunday, have been released according to the Reuters news agency. Previous reports saying a Russian citizen was among them have been denied by Embassy officials in Nigeria.
Earlier a militant group demanding autonomy for the Niger Delta region claimed responsibility for the kidnapping, but didn't make any ransom demands.
Over 300 rebels attacked an offshore oil field belonging to Royal Dutch Shell.
The overseas workers as well as four Nigerians were seized after a three-hour gunfight.
It's the biggest attack on the oil industry since the new president came to power in Nigeria in April 2007.
You can share this story on social media: