Russian Health Minister grilled by the MPs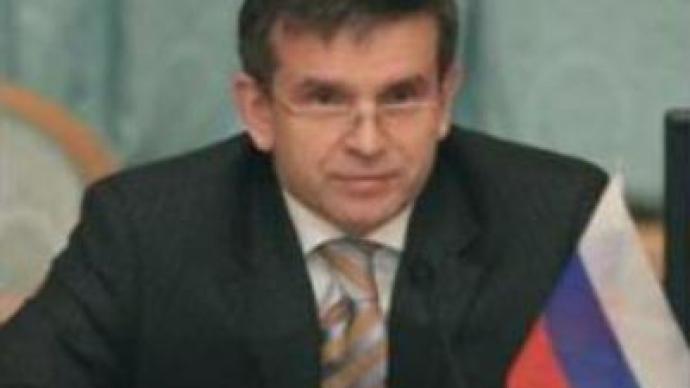 Russia's Health Minister Mikhail Zurabov has been grilled by deputies at the country's lower house of parliament, the State Duma, about how he intends to solve the crisis over drug shortages for elderly and disabled people.
It's been revealed that many people who are entitled to free medicines are not receiving them because of an apparent funding gap.The Additional Medicine Supply program was set up two years ago to provide certain drugs, like the ones for cancer or diabetes, to patients for free. But this year's budget for the scheme's been slashed by about a half. Patients can opt out of the scheme, taking the money instead. Last year about half of those entitled to free medicine chose the money. As a result the funding for the program has been cut, says Health Minister Mikhail Zurabov. State Duma speaker Boris Gryzlov has proposed that deputies hold a vote of confidence in the Health Minister. Some deputies are urging Mr Zurabov to resign, but the minister says his departure won't solve the problem.
"It's absolutely obvious that the lack of financing for this programme this year is caused by the fact that it was impossible to evaluate the number of people who will need this support and who previously did not receive this kind of support at the time we started this programme,"
he said.Mr Zurabov says the problem is not with drugs themselves but with a shortfall in funding for the medicines programme. He promises that in as early as two weeks the crisis can be solved, when regions agree their budgets.His words seemed to have convinced some of the deputies. Nevertheless, the State Duma will discuss a draft resolution, considering the work of the Ministry of Health unsatisfactory, in the beginning of April.
You can share this story on social media: