Russian-French Foreign and Defence Ministers hold talks in Moscow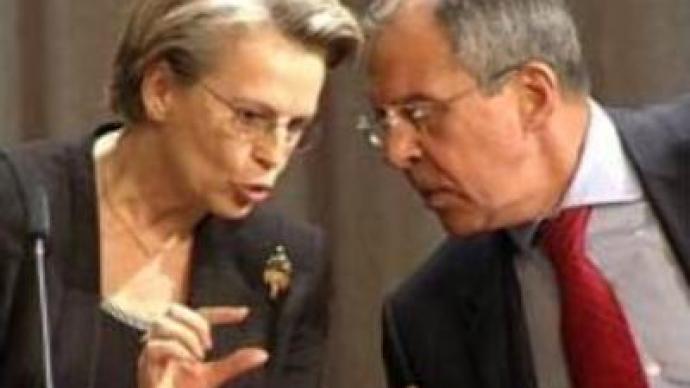 The French Foreign and Defence Ministers have met their Russian counterparts in Moscow. European security as well as the situation in Iran were on the agenda at the Russian-French Security Co-operation Council meeting.
The Russian-French Security Council has been holding meetings for the past 5 years. For both countries these talks give an opportunity to develop new projects.According to Russia's First Deputy Prime Minister, Sergey Ivanov, co-operation in space is a priority.
"In just 2 days a Soyuz-2M rocket will take off from French Guyana. This system will work for both Russo-French programs and for our joint projects with the European Union. Besides that, we are interested in manned flights, and in designing and producing new spaceships,"
he noted.According to the French Defence Minister, Michelle Aliot-Marie, they would like to develop co-operation not only in civilian, but also in the military aviation sector. The country is interested in buying Russian conventional weapons.During the meeting the Foreign Ministers had a chance to discuss a wide range of international issues. The situation in Kosovo, Lebanon, Iran and North Korea were on top of the agenda. The French Foreign Minister Phillipe Douste-Blazy stressed that Russia is the only country outside the EU, with which France holds this kind of talks.The ministers also had a chance to meet with the Russian President Vladimir Putin to discuss the outcome of the talks. Mr Putin said that Russia had new proposals ranging from energy security to international affairs and they would be on the agenda during his next meeting with the French President.
You can share this story on social media: