Russian Foreign Minister calls for multilateral approach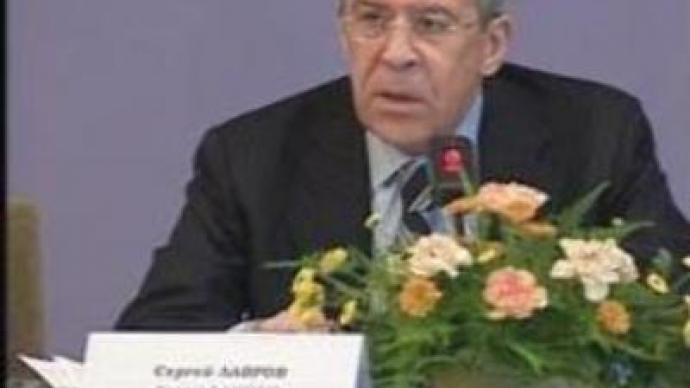 Russian Foreign Minister, Sergey Lavrov, in his address to the Council of Foreign and Defence Policy, in Moscow, has stressed that a multilateral approach is the best way to solve global problems.
"The main thing that's now clear is that the unipolar world has not come into being. Perhaps, this could have never happened, taking into account the fact that no country had enough political, military, economic and other resources for an imperial set-up in the time of globalization. But without a doubt, the ideology of a unipolar world had directed the minds of some states for a long time. Many believed in this world, and wanted to bring it about politically,"
said Sergey Lavrov, while addressing the Council.The Russian Foreign Minister added that successful solutions to international issues should not involve the use of force.Furthermore, criticising U.S. foreign policy regarding the Iranian nuclear programme, Sergey Lavrov said constructive dialogue on this issue is still possible between the two countries.
"Our relations with Americans are not confrontational. Nobody is talking about a Cold War since there are no objective reasons for it. That does not mean that we won't criticize U.S. foreign policy. I also think we shouldn't underestimate the pragmatism of Americans – a classic example was Franklin Roosevelt and the anti-Hitler coalition. Americans can deal with circumstances when the circumstances point towards more moderate policies,"
he noted.The Council of Foreign and Defence Policy was initially created fifteen years ago by Russian politicians and businessmen as a roundtable, where the country's leading political experts could share their views on Russia's role in global affairs.The topics under discussion are to range from energy to the clash of civilizations. However, Russia's Foreign policy in the next 10 years will top the agenda of the Council. Traditionally, the Council's meetings were held for Russian experts only. Nevertheless, this year the talks will include foreign analysts and press.
You can share this story on social media: