Russian FM Sergey Lavrov meets his counterpart in Kyiv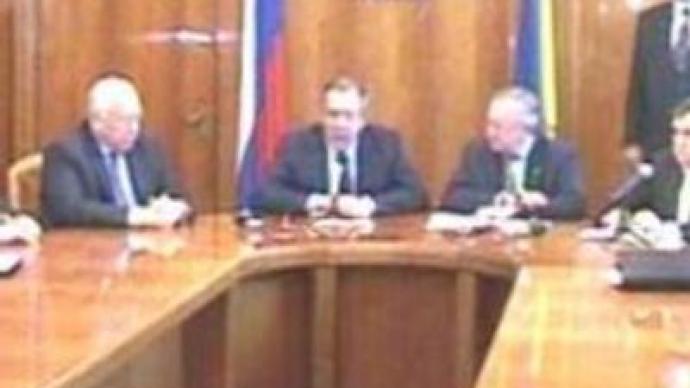 Russia's Foreign Minister Sergey Lavrov is in Ukraine for talks with his counterpart, Boris Tarasyuk about bilateral agreements and Russia's Black Sea Fleet in Ukraine.
The continued presence of Russia's Black Sea Fleet on Ukranian territory has become a contentious issue. Under a 1997 agreement, the Russian navy was allowed to remain in Sevastopol until 2017, paying an annual rent of $93 million. Russia wants to extend the lease, but Ukrainian nationalists object. They claim Russia has already abused the current lease by taking over lighthouses that weren't part of the original deal.Russia Today's correspondent Yuliya Popova is in Kiev and she reports the atmosphere at the meeting is quite positive and friendly.Sergey Lavrov said the co-operation between Russia and Ukraine is achieving very practical results now. Mr Lavrov also pointed out the crisis in Kyrgyzstan will be settled legally and Russia is ready to provide humanitarian help for this Central Asian state, RT correspondent says.
You can share this story on social media: