Russian expedition returns from South Pole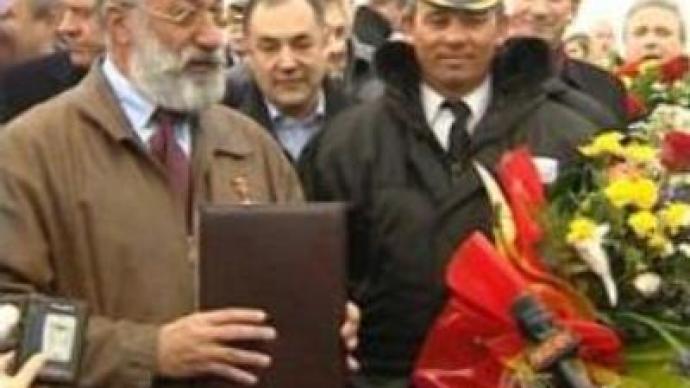 A Russian expedition of scientists and officials has returned to Moscow after an Antarctic trip in which they traveled over 40,000 kilometers to the South Pole and back.
The team reached the South Pole on January 7, leaving Russian flag as a mark there.The mission returned to Moscow by a giant cargo-plane.The Russian polar explorer and a vice-speaker of the State Duma (lower chamber of the Russian parliament) Artur Chilingarov came back with a lot of enthusiasm.
"The impossible tasks that we had have been successfully accomplished! The route from Chile to the South Pole has been covered by Russian helicopters,"
he said.The mission to the Antarctic was a triumph for the Russian helicopter pilots, who proved that these machines can work even in those hostile conditions.The expedition marks the beginning of the International Polar Year project, which starts in March and will feature numerous scientific activities on both poles.
You can share this story on social media: