Athens embassies targeted in mail bomb attacks by extremists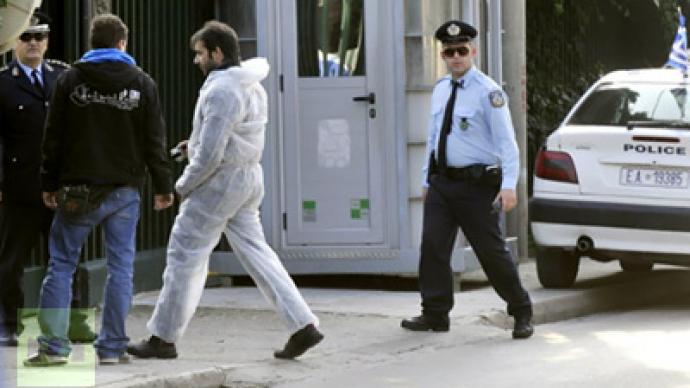 A whole battery of bombs was threatening foreign embassies in Greek capital on Monday and Tuesday.
In the latest development, two small mail bombs exploded outside the Russian and Swiss embassies in Athens. Nobody was hurt and no damage was inflicted. The mail attacks on embassies began on Monday, when a package sent to the Mexican embassy exploded in the hands of a courier. He was slightly injured in the incident.Later on Monday, police managed to intercept three more explosive packages directed to the embassies of Belgium, the Netherlands and personally to Nicolas Sarkozy. On Tuesday, authorities closed down sections of the capital and checked dozens of potential targets. All embassies have been given additional police security. So far no group has claimed responsibility for the attacks. Reports indicate that Greek police have detained two people who were allegedly involved in organizing the recent attacks on embassies. One of them is reportedly a member of a local radical group.In June, 2010, a mail package detonated in the premises of the Ministry of Public Order in Athens and killed an aide to the minister, Michalis Chrysohoidis, who was allegedly the target.
You can share this story on social media: