Russian Duma to develop common view on foreign policy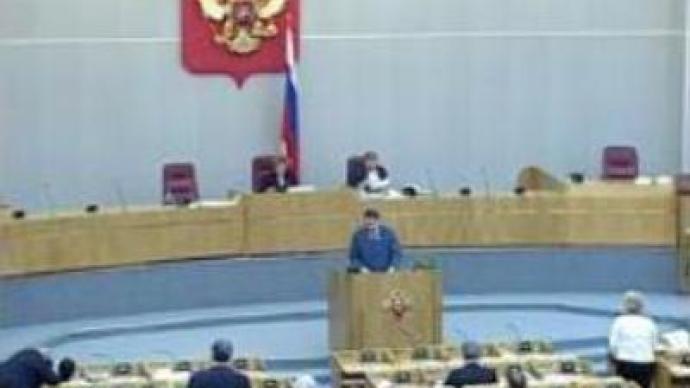 The Russian State Duma is meeting to discuss ways of developing a common view on the country's foreign policy. Representatives from the Duma's five factions are expected to sign a joint agreement.
Deputies will then try to find a mutual approach to the country's crucial foreign issues, concerning the last changes in the political situation in the world.The document is likely to declare that any external interference with Russia's domestic policy as unwanted and inadmissible.
You can share this story on social media: