Russian diplomats' killers identified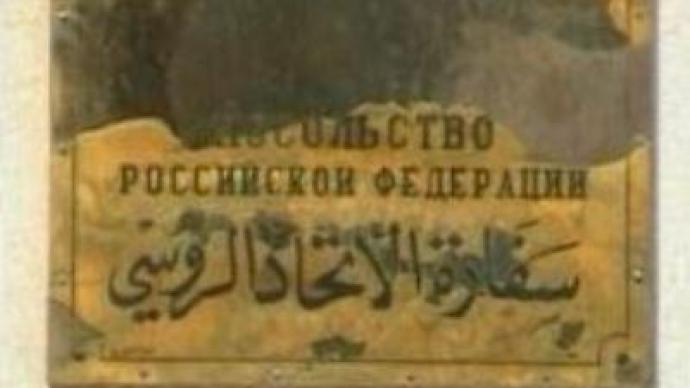 Those responsible for the violent execution of four Russian embassy workers in Iraq last year have been identified, according to the Russian Prosecutor General's office. But their names have not been released yet.
At the time, a group of militants, who later identified themselves as al-Qaeda in Iraq, attacked a vehicle carrying staff members of the Russian embassy.Five employees were ambushed. One of them was killed during the attack, the other four were taken to an unknown destination.Since then for more than three weeks their fate had remained unclear.
"We found out from the Russian Foreign Ministry that they had been captured and then, of course, it was all over the Internet,"
former teacher of killed hostage, Vladislav Zalizyuk, said.An al-Qaeda linked group claimed responsibility for the abduction and put forward an ultimatum to the Russian government.
"Their demand to withdraw from Chechnya and release prisoners within 48 hours was impossible,"
Vladislav Zalizyuk noted.On June 25, 2006, the terrorists said all four embassy workers had been killed. A video showing their execution was issued on a web-site.Six months after the death of the Russian embassy staff the U.S. troops in Iraq captured Umar Wahdallah-Dad.He admitted to the kidnapping and to personally beheading two of the men. He is now being tried in Baghdad.Now when the Russian Prosecutor General's office says it has identified all those involved in the crime, there is hope that the justice will finally be carried out.
You can share this story on social media: