Russian cosmonauts step into space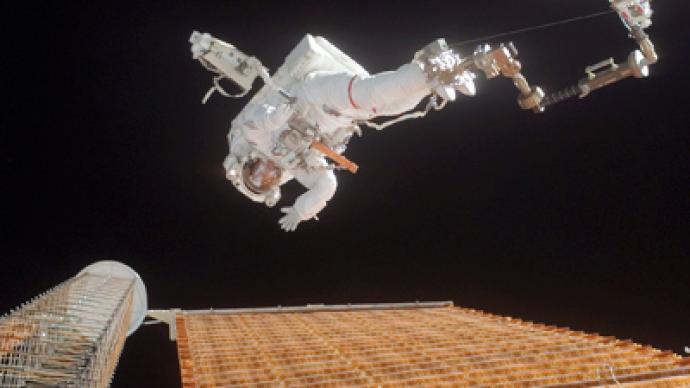 Russian flight engineers Oleg Skripochka and Dmitry Kondratyev have stepped into open space as part of the Russian space program.
The two cosmonauts from the International Space Station crew have gone on this year's second spacewalk.This is the third ever spacewalk for Skripochka and the second for Kondratyev.They spent about five hours outside the orbiting laboratory. They installed equipment for experiments on sensing earthquakes, lightning strikes and thunderstorms on Earth.Skripochka and Kondratyev wore special state-of-the-art spacesuits which have interactive displays telling them what must be checked and what to do in an emergency.Wireless cameras installed in the cosmonauts' helmets provided direct TV transmission to officials at Mission Control in Moscow, who were directing the walk from the ground. NASA's Mission Control in Houston also kept an eye on the operation.One Russian, two Americans and an Italian, who are also members of the current ISS crew, remain inside the station during Wednesday's spacewalk.On January 21, Skripochka took part in a 5-hour 23-minute spacewalk to install a camera to record the docking maneuvers of the Soyuz capsule with the ISS.
You can share this story on social media: