Russian police launch criminal inquiry into US death of adopted child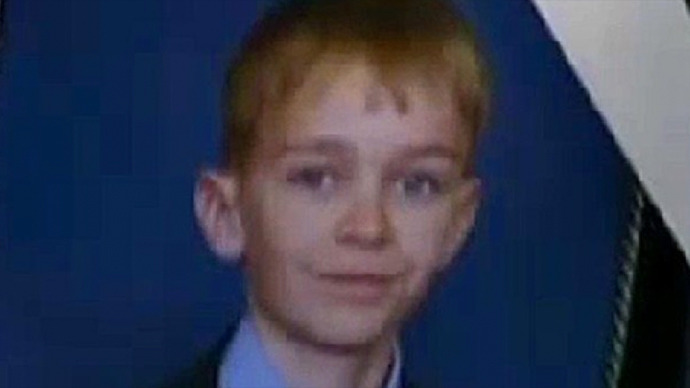 Russian police have launched an investigation into another death of an adopted Russian child in the US. Nine-year-old Anton Fomin suffocated from smoke in the house of his adoptive American parents, in what appeared to be an accidental blaze.
Fomin came to the US with his biological parents in 2005. Three years later, after his father had died from cancer and his mother was unable to care for him, allegedly due to her mental disease, Anton was placed under the legal guardianship of US citizen Slavik Sinchuk.

In May 2012, the boy was killed in a fire at the home of his guardian in Davey, Nebraska. His guardians were away at the time of the accident.
Initial reports suggested that Anton was locked in the basement when the house caught fire, but Sinchuk denied the claim, saying the boy was sleeping in his room in the basement and they had decided not to wake him up as they were leaving for a short time.

US police found no evidence of criminal wrongdoing, and no charges were filed against Sinchuk or his wife. Shortly afterwards, Russian Children's Rights Ombudsman Pavel Astakhov urged Russian authorities to launch a criminal investigation into the accident.
Russian officials have requested more information on Anton's death. The US reportedly pledged to cooperate with Moscow and share "all available information."
News of the investigation came amid the unfolding case of another adopted Russian child who died in the US: Maksim Kuzmin, adopted by the Shatto family, died in Texas in late January. An investigation into the death is ongoing.

Last year, Russian lawmakers signed the 'Dima Yakovlev law,' banning all US citizens from adopting Russian children. The law came into force on January 1 as a response to the deaths of Russian children adopted by American families, as well as US reluctance to cooperate with Russian authorities in investigating the cases.

Yakovlev was a Russian boy adopted by an American family from Virginia, who died after his adoptive father left him locked in a car on a hot summer day. He was 21 months old at the time of his death.

You can share this story on social media: