Russian believers pay respect to Apostle Luca's remains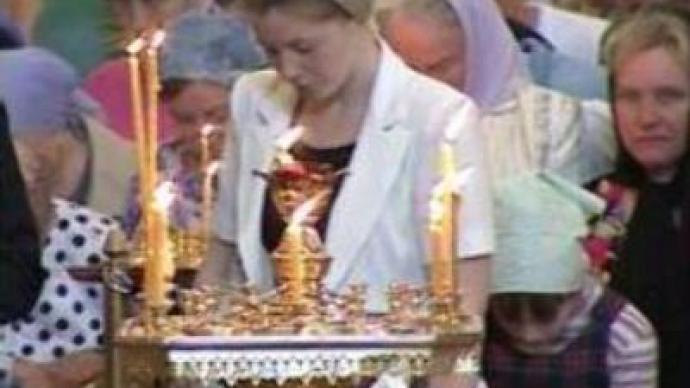 More than a thousand believers have gathered outside Moscow's Christ the Saviour Cathedral for the opportunity to pay their respects to the remains of Apostle Luca. The recently arrived relics are on loan from Greece.
Patriarch Aleksy II and more than 40 bishops from around Russia were present at the service to honour the saint.Apostle Luca was one of Jesus Christ's closest followers. He is said to be the author of the Third Gospel and the icon of Our Lady of Vladimir, one of the most famous Orthodox icons.The relics will be brought to several towns in Russia, Ukraine and Belarus before returning to Greece on July 12.
You can share this story on social media: