Russian and Georgian patriarchs hold service together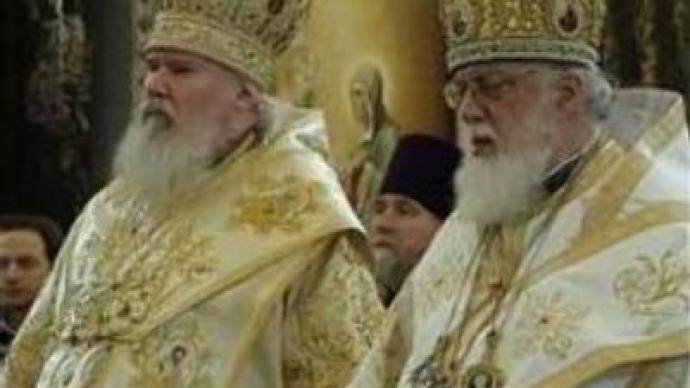 The head of the Russian Orthodox Church, Patriarch of Moscow and Russia, Alexy II, and his Georgian counterpart, Catholicos-Patriarch Iliya II, have held a church service together in Moscow.
The head of the Georgian Orthodox Church arrived in the Russian capital on Friday.He took part in the presentation of the "Orthodox Encyclopedia", several articles of which are devoted to Georgia.Patriarch Iliya II said his country is friendly towards Russia and Georgians value highly Russian culture and philosophy, and respect its people. The visit is largely seen as an attempt to ease tensions in relations between the two countries.
You can share this story on social media: