Russian and British police to agree on the level of co-operation in Litvinenko case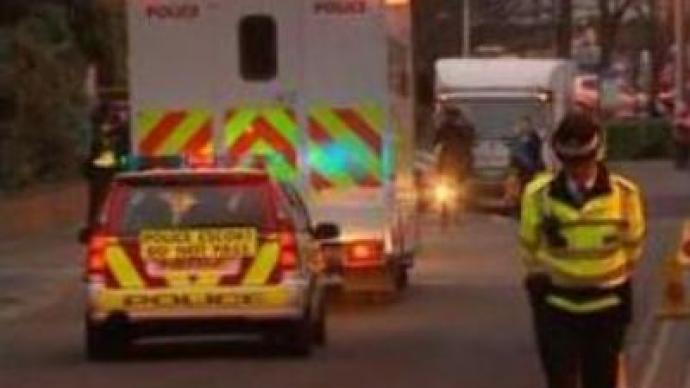 The first member of a team of Russian prosecutors has arrived in London to continue their investigation into the death of Aleksander Litvinenko. The former Russian security agent was poisoned by polonium 210 in London in November.
The representative of the Russian Prosecutor General's office is expected to stay in London until February 24. His task will be to carry out preliminary work prior to the arrival of the main group of investigators that are dealing with Aleksander Litvinenko case. The meeting to discuss the level of co-operation has been set but Scotland Yard will not disclose the details.Last month the Metropolitan police received a request for mutual legal assistance from the Russian authorities. But the Russian investigation poses a delicate diplomatic problem for the British authorities. As Scontland Yard detectives were allowed to travel to Moscow as part of their investigation it is now a question of what the procedure would be for Russian investigators on British soil. The Metropolitan police force is reported to have a list of suspects and witnesses that the Russian investigators want to talk to. Any questioning is likely to take place in the presence of a British police officer and to be voluntary.
The Russian authorities believe there are two key people in the case – who had very close ties with Aleksander Litvinenko. These are businessman Boris Berezovsky, who is wanted in Russia on charges of fraud and attempts to organise a coup, and Akhmed Zakayev, wanted on terrorism charges. Despite the seriousness of the outstanding charges, the Russian Prosecutor General's office has said all the witnesses would only be questioned in connection to the death of the former Russian security officer. Mr Berezovsky and Mr Zakayev have agreed to talk to the Russian investigators – but only if protected by the British authorities.British investigators in Moscow at the end of last year questioned 2 Russian businessmen Dmitry Kovtun and Andrey Lugovoy among others. Some British media claim that Mr Lugovoy is the key suspect and that Britain would seek his extradition. However, that claim has seen no official confirmation of any kind.
You can share this story on social media: