Russian and Azerbaijan Presidents meet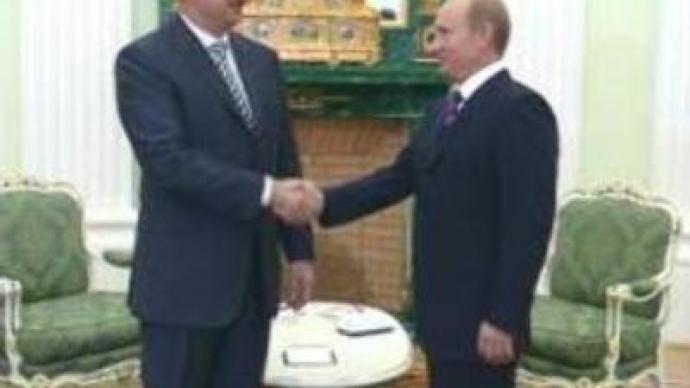 Russian President Vladimir Putin and his Azerbaijan counterpart Ilkham Aliyev have moved to allay fears of cracks appearing in the two countries close relationship. The Presidents met at the Kremlin on Thursday.
Azerbaijan recently signed a key energy deal with Europe and also held a meeting with the head of NATO. But president Putin appeared to allude to this when he congratulated Aliyev on his recent meeting in Brussels.
You can share this story on social media: