Russian ambassador meets Georgian FM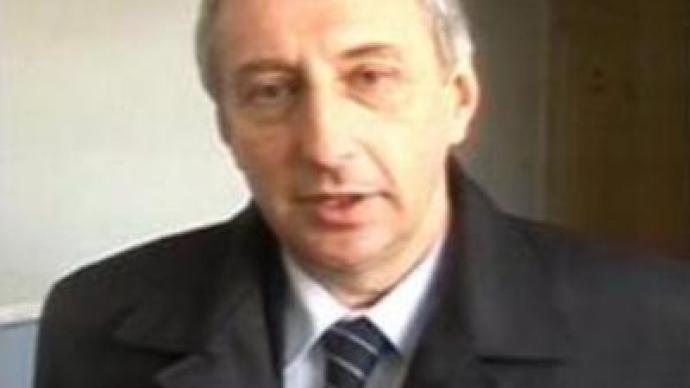 The Russian ambassador to Georgia, Vyacheslav Kovalenko, has met the country's Foreign Minister, Gela Bezhuashvili, for the first time since he returned to Tbilisi from Moscow, following the spying scandal in September 2006.
Mr Kovalenko was recalled to Moscow after 4 Russian soldiers were accused of espionage and deported. He returned to Tbilisi on January 23.Discussions at the meeting between Vyacheslav Kovalenko and Gela Bezhuashvili centred around the rising tension around the break-away republic of South Ossetia, where a police outpost was shot at on Monday, injuring three.Another topic was the normalisation of relations between Russia and Georgia.Currently, Russia is refusing to issue visas to Georgian citizens, as well as imposing a ban on postal communications and extensive sanctions.
"Russia is concerned over the rising tensions in the South-Ossetian conflict after the recent incidents. We believe it is vital to create an environment that will stop an escalation of the conflict. To do so, it is important to resume the activities of the Joint Control Commission and to discuss these questions at the Commission's sessions,"
said Mr Kovalenko.According to the ambassador, he will be presenting his credentials to the President of Georgia, Mikhail Saakashvili, on Wednesday. Meanwhile, experts said Georgia and Russia have serious work ahead of them if they are to improve the diplomatic relations.
"It is a good sign that they understand situations must improve somehow; both sides have things to be done to improve the relations, both parts need to work seriously and closely,"
stressed Archil Gegeshidze, an expert at the Georgian Foundation for Strategic and International Studies.Now that diplomatic ties are being normalised, Russia and Georgia have to work on the breakdown of economic co-operation.In this field, there is much to be desired. For example, there is still no postal service between the two countries. Road links have been cut. However, negotiations on getting flights back on between Moscow and Tbilisi are expected to start soon.
You can share this story on social media: