Russian airlift set for flight to safety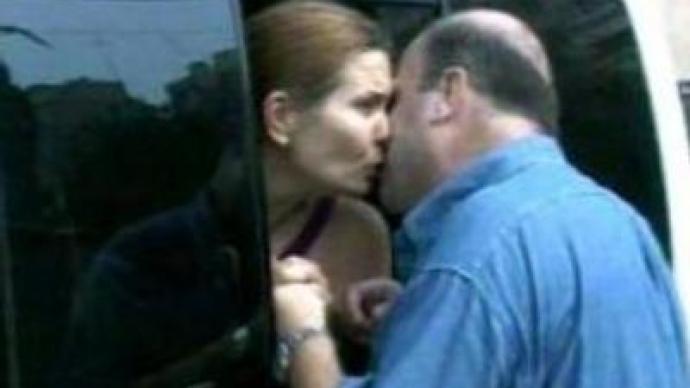 More than 1,000 Russians are set to flee Lebanon in the next few days as hundreds more escape to neighbouring Syria for a flight home.
Lebanese husbands are saying goodbye to Russian wives and children leaving the strife-torn country for
Moscow
. Husbands will return home, to the dangerous south.Russia Today correspondent Alexander Luchaninov met Ali, a dentist who said he had to return because of his patients. "I started treating one, and then told him to wait for three days," said Ali. "Now he's without teeth. I'm not sure whether he can eat at the moment." The Russian embassy in
Lebanon
is evacuating not only Russians, but also citizens of former Soviet republics, mainly
Belarus
,
Ukraine
and
Moldova
. Evacuees are leaving via the Syrian town of
Latakia
, where a Russian government aircraft is ready to fly them home. It's not the fastest route out, but it's the safest, officials say.To avoid attack, buses carrying Russian citizens are clearly marked - 280 Russians managed to leave
Lebanon
on Tuesday.But some cannot leave the country as they are blocked in the south, where roads and bridges were destroyed.
Russia
's foreign ministry is working with
Israel
to help its citizens flee.
You can share this story on social media: