Russian Air Force tries out modern hardware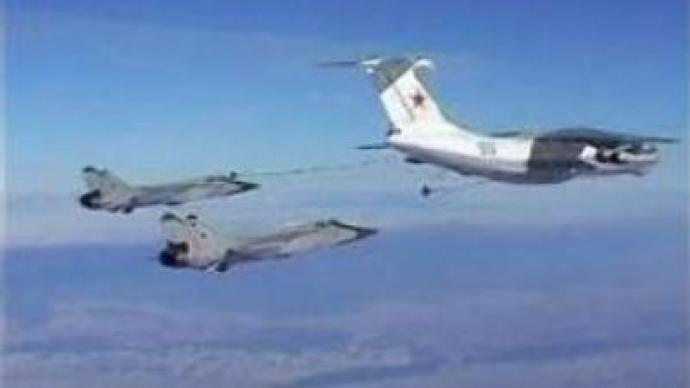 The Russian Air Force has had a chance to try out state-of-the-art military hardware in a large-scale drill near Lipetsk in Central Russia. Several air regiments consisting of assault, bomber and fighter aviation synchronised their actions.
MiG and SU fighter aircraft intercepted and hit virtual targets in the air and on the ground, while IL-78 air tankers carried out in-flight refueling.
You can share this story on social media: