Russian activists defend Soviet monuments in Estonia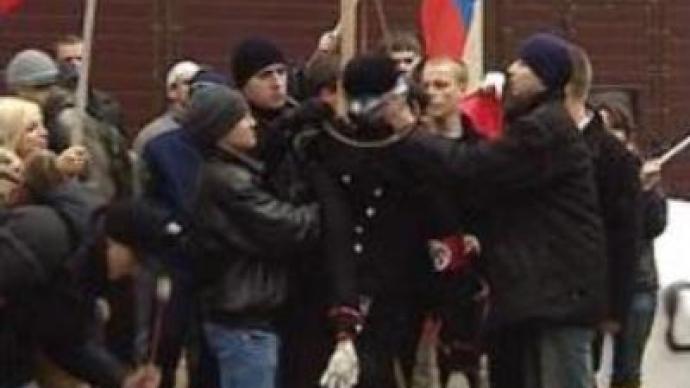 Activists from the youth movement "Young Russia" rallied in front of the Estonian Embassy in Moscow. It was a response to the Estonian Parliament's adoption of two bills allowing the dismantling of Soviet monuments.
The two bills considered by Estonian Parliament will allow demolition of monuments, which 'incite national hatred and glorify states that occupied Estonia'. If signed into law, they would allow the dismantling of World War II monuments to Soviet soldiers and the re-burial of their remains.The activists left a symbolic train ticket from Tallinn to Nuremberg at the Embassy's doors and burnt Estonian flags with swastikas drawn on them. The protest culminated in a staged execution of an Estonian soldier dressed in Nazi uniform.
You can share this story on social media: