Russia warns NATO over build-up of warships in Black Sea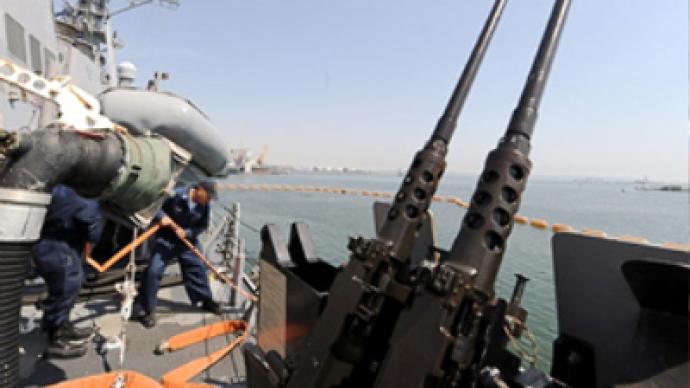 Russia's military says it is bewildered by the build-up of NATO's naval force in the Black Sea – and scoffed at claims the warships were delivering humanitarian aid. Deputy Chief of the Russian General Staff, Colonel Gen
"These ships are very seriously armed," Nogovitsyn said. "As far as cruise missiles are concerned, they are strategic arms and have a range of 2,500 km. The Black Sea is just a pool for them."
The Colonel General added it's very hard to believe these ships have arrived just to bring humanitarian aid.
He said the build-up was connected with Georgia's wish to restore its military potential and added Russia will find a way to find out if armaments or military gear are being delivered to Georgia by NATO ships.
Nogovitsyn said Russia may stop cooperation with NATO, including military transit to Afghanistan through its territory, though it hasn't done it yet.
"Our Supreme Commander-in-Chief did not say we are stopping cooperation. He just made it clear such a thing can happen because a number of statements have been made by the Pentagon and other countries on possible sanctions – like in the worst times of the Cold War."
You can share this story on social media: