Russia voices doubts over UN plan for Kosovo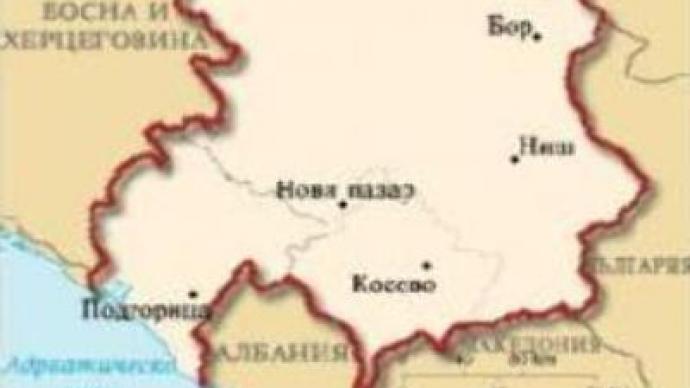 Russia has said it is sceptical about a UN plan for Kosovo according to which virtual independence would be granted for this Serbian breakaway region, and asked for more time to examine a UN proposal on the future of Kosovo.
The chief UN envoy, Martii Ahtisaari, presented his report on the future of the province to the so-called Contact Group, consisting of the U.S., Britain, France, Italy, Germany and Russia.The plan was crafted around two main issues, which are Kosovo's right to decide its own future and its obligations toward minorities.However, Russia called for a decision on Kosovo's status to be delayed until after a new government is formed in Serbia.Meanwhile, in an interview with Russia Today, Pyotr Iskenderov, an analyst from the Vremya Novostei Russian daily newspaper, said major changes have been made to Mr Ahtisaari's proposals.The work on the plan was going on for months, and the presented version differs significantly from the plans provided last year.In previous plans, Martii Ahtisaari proposed limited independence for Kosovo under a temporary control of the European Union. Now, the term "independence" has been completely deleted.This is connected with recent events that made it impossible to accept a proposal of conditional independence for the province either by the Serbian Parliament or by the UN Security Council.First of all, the so-called unacknowledged republics of the former USSR, paying close attention to the case of Kosovo, have every right to take the decision on this case as the precedent, allowing all the breakaway republics within the borders of the former USSR to require independence for them, as well.Secondly, Mr Ahtisaari could not ignore the present political situation in Serbia after the election victory of radicals.Finally, Russia and China's votes against the Byrne resolution demonstrated that Russia will not hesitate to veto a document that does not satisfy Serbia.However, while Russia is sounding sceptical about the possibility of Kosovo's independence, the 5 other members of the so-called Contact group setting policy on Kosovo, which was made up of foreign ministers from NATO countries, have united in favour of Mr Ahtissari's plan.They all believe the largely Albanian region should be granted self-determination.Should the UN Security Council pass a resolution granting Kosovo's independence, the province is likely to be looked on favourably by the U.S. and several leading EU countries.In particular, it could be given the ability to join key international financial institutions but would be unlikely to become a member of the UN.Nevertheless, a final resolution could also be stymied by veto-wielding countries, including Russia and China.
You can share this story on social media: