Russia to help build $13 billion nuclear reactor in France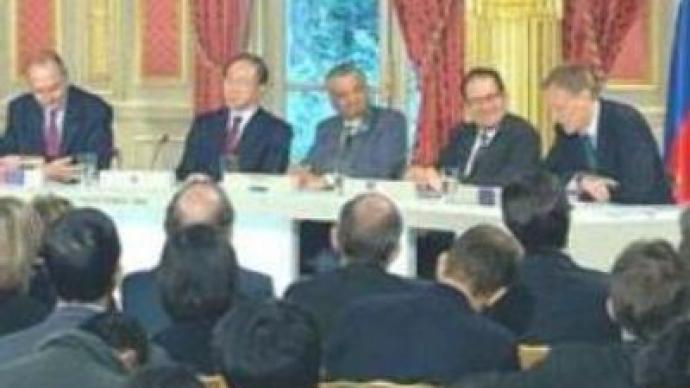 Russia has signed an agreement with six partners to build an International Thermonuclear Experimental Reactor. The France-based project is aimed at using nuclear fusion to provide a clean and limitless alternative to fossil fuel.
7 international partners including Russia have signed a deal in Paris to build the world's first international thermonuclear experimental reactor. ITER is aimed at creating cheaper, cleaner and safer energy. Despite it can be dangerous, definitely expensive it is very attractive.
The first international thermonuclear reactor, or ITER will be built in Cadarache, in southern France, with construction beginning next year.
In the Elysee Palace in Paris the project's partners, including China the European Union, India, Japan , Russia, South Korea, and USA, have finalized a deal.
It will cost an estimated 13 billion dollars, making it the second most expensive scientific project ever, after the International Space Station.
French President Chirac said:
"We have a duty to engage in research that will prepare energy solutions for our descendants. A major scientific project, ITER is one of the most innovative programs in order to make this great transformation happen. It stretches out a hand to the future generations, in the name of solidarity and in the name of responsibility."
The European Union will contribute 50% of the funding with Russia, the U.S., China, Japan and South Korea will make up the rest. Russia will play a leading role. The Russian Tokamak device, invented in the 1950s to generate power using nuclear fusion, was the basis of Iter's design. It's hoped the reactor will help reduce greenhouse gases and provide energy security.
However, the project is facing criticism from environmental groups who say it's dangerous and costly, and bears all the risks of nuclear activities. There're also concerned at how scientists will handle the new technical challenges. The project's developers justify the risks and expenses by saying it will be a peaceful power source with a large capacity.Viktor Matveev from the Nuclear Research Institute DIR, told Russia Today:
"Thermonuclear energy is considered to be the cleanest type of power.
It'll help us stretch the amount of natural energy resources like oil and gas. For example, oil serves many other purposes than energy development. It's widely used in chemistry and industry. It'll also help solve some future problems. For example, it could make long flights to remote planets possible."
You can share this story on social media: