Russia to get rid of chemical weapons by 2012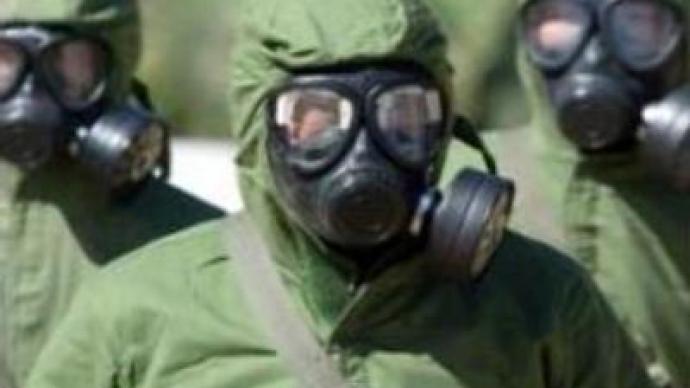 Russia has the world's biggest stockpile of chemical weapons, and has until 2012 to get rid of them, under international agreements. A new plant that can safely destroy chemical arms is being built in the town of Pochep southwest of Moscow.
"I'm personally overseeing Russia's Chemical Weapons Destruction Programme. The money allocated from the budget is huge, with international aid being about 10 – 15 %. We need to make sure all the chemical weapons we inherited from the Soviet Union are destroyed on schedule, safely, without any health or ecological damage and even bringing profit to the regions where this hi-tech process takes place,"
Sergey Ivanov, Russia's First Deputy Prime Minister, said. Hundreds of chemical aviation bombs have been kept at Pochep's facility since the late 1970s. It now contains almost 19 % of Russia's total stockpile of chemical weapons making it one of the largest not only in Russia but across Europe.At about 40,000 metric tonnes, Russia's declared chemical stockpile is the world's largest. Ten years ago the country ratified the Chemical Weapons Convention, and has to destroy the lot by 2012 – the task now 20 % complete. Three scrapping plants are already running and four more, including the one in Pochep, are to be built.
"This is a very large scale construction project. The cost is estimated at about 12 BLN rubles, that's nearly $US 0,5 BLN. This will be a very important contribution to Russia's Chemical Disarmament Programme as a whole – a huge project,"
explained Aleksandr Chernyshov from the Federal Agency of Special Construction Projects. Ten per cent of the price tag will be spent on boosting the infrastructure of Pochep's region.An example is a medical centre, which boasts state of the art equipment and highly skilled specialists.The head of the centre, Svetlana Barzheeva, says, "This center monitors the health of those who live and work near the storage facility. We do health checks now and when the scrapping plant opens, we'll see if there's any link between its work and any possible diseases among the local population".The doctors insist there's no such link at any other scrapping plant already running. The local people say they'll be happy to get rid of their deadly neighbour, but they still have to wait until the end of 2009 before the plant opens.
You can share this story on social media: