Russia to consider sanctions against Estonia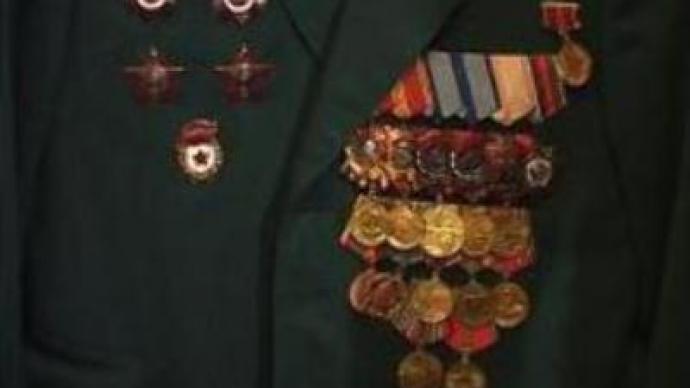 The Russian Parliament is considering economic sanctions against Estonia in response to a new law that bans Nazi and old soviet era symbols. The law means soviet World War II memorials and cemeteries could be dismantled and moved.
The Lower House of the Russian Parliament, the State Duma, wants the international community to denounce the law adopted in Estonia that allows the removal of all monuments to soviet soldiers in the World War II.The parliament is also discussing possible economic sanctions against Estonia.The Duma deputies are also asking the Russian Government to allow the transfer of the soldiers' remains from Estonia to Russia, should the law be implemented. Estonia has now banned the display of both Soviet and Nazi symbols and flags, saying they could incite hatred.Hanno Pevkur, Adviser to the Estonian Justice Minister stated,
"We need this law in order to prevent civil conflicts in our society. It will be only applied when someone uses the totalitarian symbols – either Soviet or Nazi – to incite hatred. We will not forbid the wearing of USSR T-shirts, or use these symbols in theatre or research. But if you wave a red flag and say: bring Estonia back to the USSR, it is punishable."
Arnold Meri is the only living Estonian WWII veteran awarded the rare Hero of the USSR title for his war exploits. As he shows off his Soviet medals, the 86-year old says he's worried under the new law he will be considered a criminal for wearing them.
"For me, these medals are a memory of my friends and comrades who fell in that war, fighting Nazism. Today Estonian SS veterans who fought in Hitler's troops are trying to revive the conflict; they don't like to remain losers. But the worst, there are politicians who see their profit in this standoff, who are pushing it further. The war continues. But we will prevail,"
he said.On the contrary, some Estonian patriots approve of the new law and want Soviet symbols to be removed since they consider them symbols of occupation.In addition, Germany who currently holds the presidency of the EU is calling for a Europe wide ban on Nazi symbols. There is concern that new EU members who were once under communist rule may want to include soviet insignia in the ban.
You can share this story on social media: