Russia to commemorate Victory Day soon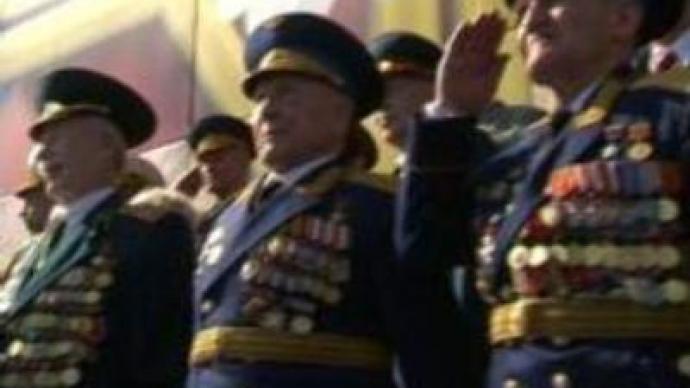 In about a month, Russia is going to celebrate the most important victory in its history. Government officials say the day has a major significance in Russian history and has to be commemorated on the highest level.
Russia has been paying tribute to its heroes every year on May, 9 since 1945 when the Soviet Union defeated the forces of Nazi Germany. World War Two cost the country about 30 MLN people. At a conference held by the veterans, the First Deputy Prime Minister Sergey Ivanov expressed his great respect to the winners and said the country still needs them. He also called for veterans' organisations to work together and said that the young generation of soldiers, who are now serving in the army, have a great example and the veterans can play an important edifying role for youth. To make sure that the war and the veterans will never be forgotten, the leader of the United Russia party Boris Gryzlov proposed commemorating the holiday on the highest level not only every 5 years, as it is now, but every year.
"We need to show our young people that the day of Victory is the major holiday for Russia,"
noted Boris Gryzlov.Whatever the official status of the holiday, for Russians and those who fought the Nazis during World War Two, it will remain one of the most significant.
You can share this story on social media: