Russia to build nuclear reactor in Burma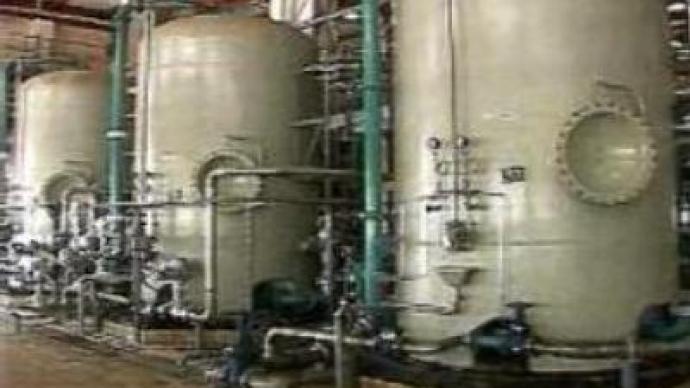 Russia has agreed to build a nuclear research centre in Myanmar, formerly known as Burma. The Russian Atomic Energy agency, Rosatom, will oversee the construction of a 10 megawatt reactor.
For Moscow it is the first project of its kind since the breakup of the USSR.The state-run Atomstroyexport will be responsible for the construction. It is currently building 7 nuclear reactors outside Russia, including the Bushehr power plant in Iran. The United States previously warned Myanmar against building a nuclear reactor with Russian help. Rosatom says the International Atomic Energy Agency will monitor the centre. The Myanmar project is not about huge amounts of energy. It is comparatively small, just a 10 megawatt device. Normal nuclear power plants are a hundred times more powerful. According to the Russian Atomic Energy agency, Rosatom, it cannot be used for military purposes.
"The Union of Myanmar asked to construct a nuclear research centre for civil purposes,"
Sergey Novikov, Rosatom's spokesman, said.
"The fuel which will be used there will contain 20% of the uranium-235. According to the International Atomic Energy Agency (IAEA ) classification, reactors containing up to 20% uranium are civil, while those with more than 20 % are military reactors".
Myanmar, formerly know as Burma, one of the poorest countries in the world, has a population of around 50 million. It has been ruled by a military junta which overturned parliamentary elections in 1990. The military leaders have been condemned for their human rights abuses. However, Rosatom is sure it will not affect the project.
"Both Russia and Myanmar are members of the IAEA and the Non-proliferation treaty. The centre in Myanmar will be controlled by the IAEA,"
Sergey Novikov stated.It is expected that the reactor will be mainly used for producing medical isotopes and research into silicon alloying. It will mean that up to 350 Burmese will come to Russia each year to study nuclear science.Russia's Atomic Energy Agency says money is not everything, and what the country really wants is increasing Russia's influence in South-East Asia. More Russian-made nuclear facilities in the region could appear in the near future.
You can share this story on social media: