Russia strives to cut children's road toll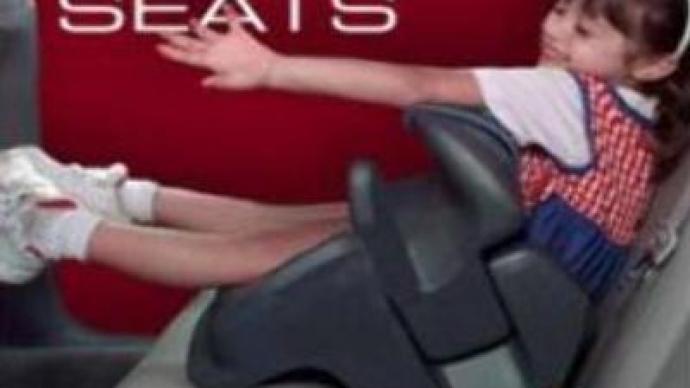 As the UN's Global Road Safety Week gets underway, Russia is trying to reduce the number of children killed or injured on the roads. A new law has been passed making car safety seats compulsory for young children.
Until three months ago those seats were optional in Russia, despite being a legal requirement for many years in Western countries. Authorities are hoping the new law will see all Russian parents buckling their kids up while they're on the road.The number of road accidents in Russia has been steadily climbing for a decade and fatalities are common. In 2006, more than 30,000 people were killed, including 1,200 children.These figures led Russia's State Duma, the upper house of the parliament, to pass the law in January, making car safety seats compulsory for children.
"If you look at 1000 cars, only two or three will use child seats. The best way to promote child seats is shocking videos, crash tests,"
Leonid Golovanov, Deputy Editor of Auto Review magazine, says.Videos show what happens to unrestrained people in a head on collision and the difference a child seat can make.At Moscow's largest children's Megastore, they say the new law has made an impact on the sales.
"Such seats have always been popular but since this year as the legislation has been changed, the demand for all seats has increased. We now sell 2-3 seats a day,"
Olga Sinyakova, a sales assistant, claims.Most shoppers seem aware of the new laws, although some still choose to ignore it.
"A lot of children die during accidents when they are seated on their parents' knees. Even at a speed of 50 km per hour, there is a huge acceleration. And a kid who weighs 30-40 KG starts weighing 300-400 KG. They're like shells coming out of cannon,"
Vyacheslav Lisakov, drivers' right activist, stressed.It may only have been a legal requirement here for three months but authorities are hoping that parents everywhere will soon make this the norm in their cars rather than the exception.
You can share this story on social media: