Russia sees no sign of Iranian industrial enrichment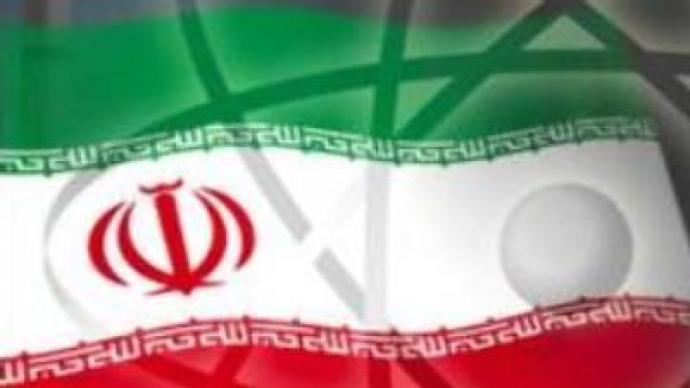 Russia has no evidence confirming that Iran has begun enriching uranium on an industrial scale. Russian Foreign Minister Sergey Lavrov says he is sceptical the new centrifuges are in full operation.
"We treat with all seriousness the situation around Iran's nuclear programme. We want to base our actions not on emotional political gesture – and there have been lots of these from various sides – but on the facts. So we are clarifying the situation, including through contact with experts from the IAEA. For now, we have no confirmation that actual enrichment has begun on the new cascades,"
Mr Lavrov said.This comes as Iranian President Mahmoud Ahmadinejad said his country had begun operating 3,000 centrifuges and was able to enrich uranium on an industrial level.The U.S. State Department harshly criticised the move, warning that new sanctions are bound to be imposed. The U.S. officials say that Tehran's latest actions continue to show defiance to the international community.
"It is another missed opportunity for the Iranians. They have had numerous possibilities over the past months to take up the offer that has been extended to them of negotiations so that they can realise their stated goal of a peaceful nuclear programme, but clearly they have decided against this course at this point,"
said Sean McCormack, State Department spokesman.Last month the UN Security Council passed a second resolution imposing limited sanctions on Iran for its refusal to suspend enrichment.The U.S. and its allies suspect that Iran's uranium enrichment program is intended to produce nuclear weapons. On Monday, President Mahmoud Ahmadinejad announced Iran has begun operating 3,000 centrifuges and is now able to enrich uranium on an industrial scale. American experts believe this could be enough to produce a nuclear weapon within a year.However, U.S. officials say a diplomatic solution to the crisis is still possible.
"We have been patient in steadily increasing the diplomatic pressure. It is starting to have an effect on Iran and the Iranian government. They have not yet made a decision at this point to change their behaviour to the extent that they are going to suspend their uranium enrichment activities. But there is still a negotiations pathway available to them out there,"
Mr McCormack believes.The U.S. argues that Iran's latest announcement will only continue to raise questions about their nuclear ambitions, which may lead to further actions by the U.N. Security Council.
"Certainly there is potential for more resolutions of similar type down the road, if the Iranians persist in this behaviour,"
Mr McCormack said.White House officials also condemned Iran's expanded enrichment, saying that the administration is very concerned that Iran has started industrial enrichment, calling the decision unacceptable. With tensions between Iran and the West still running high over the detention of 15 British sailors, the latest announcement that Tehran is expanding nuclear enrichment only adds fuel to the fire. The UN's nuclear watchdog, the International Atomic Energy Agency, is set to report on Iran's nuclear programmme on May 24, at which point the Security Council will have to decide on how to proceed, if Iran once again fails to comply with international community's demands to suspend enrichment.
You can share this story on social media: