Russia seeks solution to nuclear plant dispute with Iran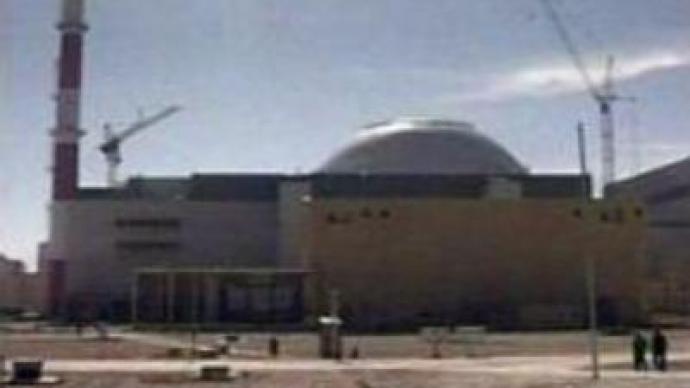 Russian officials say they are ready to host Iranian delegation once again if necessary in order to resolve the crisis over the construction of Iran's first nuclear power station at Bushehr.
The September opening date for the power station and deliveries of nuclear fuel could be missed because Iran has fallen behind with payments.The talks began on the 7th of March, and have so far brought no results. A high ranking official from the Russian contractor company Atomstroiexport is now in the Iranian capital to take part in the negotiations.Russia's claims are clear: Atomstroiexport has not received a dime of payments from Iran since mid January. Iran denies the claims.
"Bushehr power station is a purely commercial project. That's why we regard it as purely commercial, but you don't get power stations for free. If need be we will welcome our Iranian partners here, but we will not finish the construction on our own money – payments have to be made,"
says Sergey Kirienko, Head of the Federal Agency on Atomic Energy.A delay in payments means a delay in deliveries, and that means a significant pushback in the opening of the plant scheduled for September 2007.With officials reiterating Bushehr is a purely commercial issue, analysts in Moscow say there's more politics to it than anything else. They see this conflict leading to a cooling of relations between Iran and one of its most consistent defenders in the United Nations Security Concil.
"Moscow is really tired of the infinite need to defend Iran, and be a buffer zone between the US and Western Europe on one hand and Iran on the other. And the recommendations from Moscow to Tehran, are not being implemented – they're being ignored. This situation in March is a crucial point in Moscow's stance on Iran,"
says Vladimir Sazhin, Institute of Oriental Studies, Moscow.The first signs of that are already on hand. Russia is one of the five permanent members of the UN Security Council which together with Germany agreed on a new resolution imposing sanctions on Iran. Mahmoud Ahmadinejad maintains Tehran will not bow to international pressure. He is even ready to address the Security Council to defend the right of his country for the nuclear fuel programme. It's the first time the Iraninan president has expressed a desire to speak to the body, which he's previously described as "illegitimate". Ahmadinejad has just days before the vote on the resolution that is already guaranteed support from the veto-wielding members of the Council.
You can share this story on social media: