Russia scores prestige points in Davos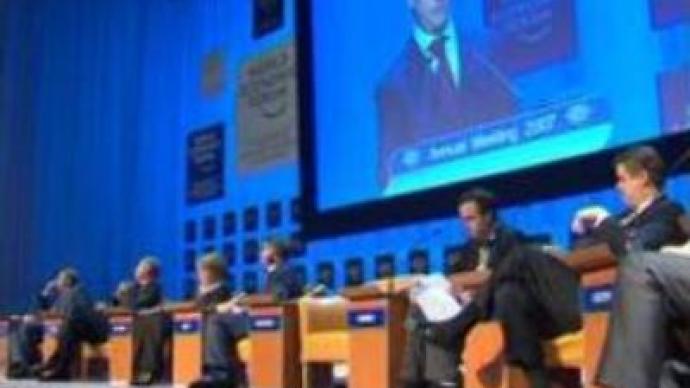 The Russian theme was prevalent for the second day in a row at the World Economic Forum in Davos due to a large presence in this year's programme. The country's delegation seems to have impressed the world business community.
It was a packed hall that listened to Russian first Deputy Prime Minister, Dmitry Medvedev's address.
"We are not pushing anyone to love Russia, but we shall not allow anyone to hurt Russia. We shall strive to win respect both for citizens of Russia and for the county as a whole. Moreover, this shall be achieved not by using force, but rather by our own behaviour and by our achievements. In the given century we see ourselves as a developed country with a strong economy and as a reliable trade and political partner,"
he announced.Answering the question about the role of the state in the country's economy he said it must be dictated by pragmatic reasons and by the state of the economy itself.And Russia's position has found supporters in Davos.
"I think the progress that has been made by Russia is absolutely magnificent. We see it in our business, we see it in higher disposable income, in the growth of the middle class. However we need to help Russia project itself in a different way; but I will make one final point – Russia needs to help itself. I think if there has been one failure in terms of Russian business, in terms of Russian government, it's that they have not always been able to put the right face to the world and therefore they have been looked at by negative eyes,"
admitted Nevill Isdell, the CEO of Coca-ColaAnd that mistake finally seems to have been taken care of by the Russians.
"The level of the delegation here was very impressive and the time that's been spent by the very high government officials with the business community has been extraordinary. They've been very frank in their discussions, they've acknowledged the issues and it looks like they want significant engagement with the western business community,"
suggested Andrew Somers, President of American Chamber of Commerce in Russia.
You can share this story on social media: