Russia remembers Embassy workers killed in Iraq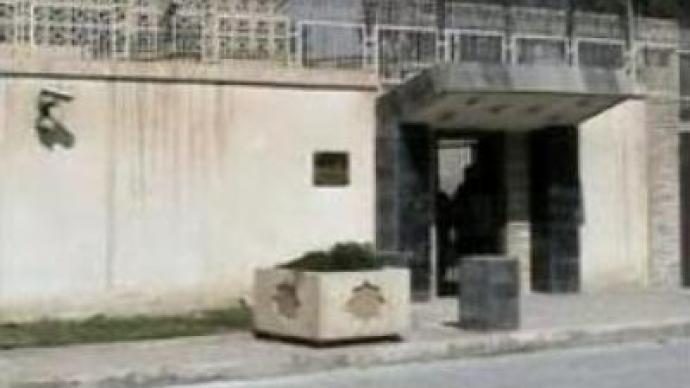 A year ago today a Russian Embassy worker was killed in Iraq and four others abducted and later executed. The Russian Foreign Ministry expects those who committed the crime to be brought to justice.
Vitaly Titov, an Embassy official, was killed in the attack, the other four embassy workers abducted: three staff members, Renat Agliulin, Oleg Fedosiev and Anatoly Smirnov and the Embassy's third secretary Fedor Zaitsev. For almost two weeks no one heard news of the four men.An Al-Qaieda linked group claimed responsibility and presented Russia an ultimatum. Their demands were to withdraw from Chechnya and release prisoners within 48 hours. On June 25, 2006 the group confirmed the death of all four embassy workers by issuing a video of their execution.The news shocked Russia and prompted angry rhetoric against the U.S.-lead coalition that is still strong.Umar Wahdallah-Dad, otherwise know as Abu Nur and "The spider", admitted to the kidnapping and to personally beheading two of the men. He was captured last December by U.S. troops and is to face trial.
"The alleged terrorist known as Abu Nur will begin to face Iraqi justice and the Iraqi legal system,"
Major General William Caldwell Senior Spokesman of the Multinational Force said on May 16, 2007.The Russian Foreign Ministry has said it's too early to talk about getting more into the trial process than they already are.
"We are watching closely what is going on in Baghdad, with regard to these court proceedings,"
Boris Malakhov from the Russian Foreign Ministry said on May 17, 2007.
"And, certainly, we expect that criminals who committed this awful crime will be brought to justice".
But not all are optimistic. For many the situation in Iraq is far too dire to hope for real justice.
"It is such a shame that those five men had to die. I knew Fedor Zaitsev since 1996,"
Vladislav Zalizyuk, Head of the International Relations Department at Moscow State Institute of Foreign Studies, said. He was the former teacher of Fedor Zaitsev.
"When he began to study it was impossible not to notice him. He caught my eye right away,"
he remembers.
"All of this was provoked by the Americans and it is not clear when it is going to end. And when it does, a civil war is likely. The hate towards America is clear with each explosion, each attack. This situation is worse than Vietnam,"
Vladislav Zalizyuk believes.
You can share this story on social media: