Russia historically multinational – Putin publishes article on national policy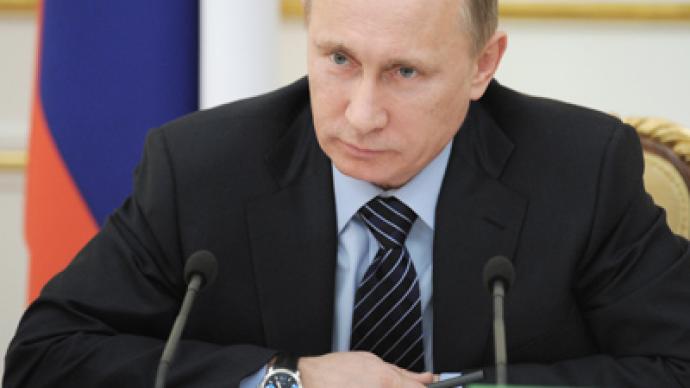 Russia's Prime Minister and presidential hopeful Vladimir Putin has outlined what he views to be the key national policy issues in an article published Monday, saying the country has always been multinational.
In his article, Putin compares the vital national issues in countries throughout the world – and points out a crucial difference in Russia's situation."We see what is happening in the world, the serious risks that are accumulating: escalating interethnic and interreligious tensions are today's reality. Nationalism and religious intolerance are becoming an ideological base for some of the most radical groups and movements – destroying or eroding states, and dividing societies. The colossal flows of immigration – and we have every reason to assume that they will continue to grow – are already being referred to as a new 'Great Human Migration,' capable of shifting the familiar structures and images of entire continents. Millions of people in search of better lives are leaving regions stricken by hunger and chronic conflicts, poverty and social unrest."    And though Russia's national situation may appear similar to those of Western countries, a closer look shows that Russia is totally different – as it has developed as a multinational state for centuries, Putin notes. "Despite all the superficial similarities, our situation is fundamentally different. Our national and immigration problems are directly linked to the collapse of the Soviet Union and, in essence, to the Great Russia which built its historical foundation back in the 18th century; to the subsequent and inevitable degradation of state, social and economic institutions; and to the enormous gap in development on the post-Soviet territory."The premier goes on to say that historically, Russia "is not an ethnic state – and not the American 'melting pot' where everybody in this or that sense is a migrant.""Russia emerged and has been developing for centuries as a multinational state. A state where a process of reciprocal adjustment, reciprocal penetration, mixing of the nations on familial, friendly and employment-related levels was constantly going on."Putin emphasized his deep confidence in the fact that "attempts to advocate the construction of a Russian 'national,' monoethnic state contradict our thousands-of-years-old history," adding that such attempts would have the potential to bring the destruction of the Russian folk – and the Russian state. The prime minister outlined priorities to which he believes Russia's national policy should adhere, pointing out that the quality of the country's migration policy should be strongly improved – and in connection with that, the policy towards legal migration should be strictly differentiated. Secondly, he pointed out, those who visit regions with different cultural and historical traditions should treat them with the utmost respect. The legal system also needs to be strengthened, he wrote, along with the creation of effective law enforcement agencies.Putin also pointed to questions of the civilized, humane integration and socialization of migrants. Mentioning this, he spoke of education, noting that education's attractiveness and value is a motivational tool for migrants' integration into society, while low-quality education would provoke deeper isolation in such communities. The presidential candidate also said that close integration in the post-Soviet space could create a cushion of sorts for problems caused by uncontrolled migration between former-Soviet states.
You can share this story on social media: