Russia will protect South Ossetia – RF defense minister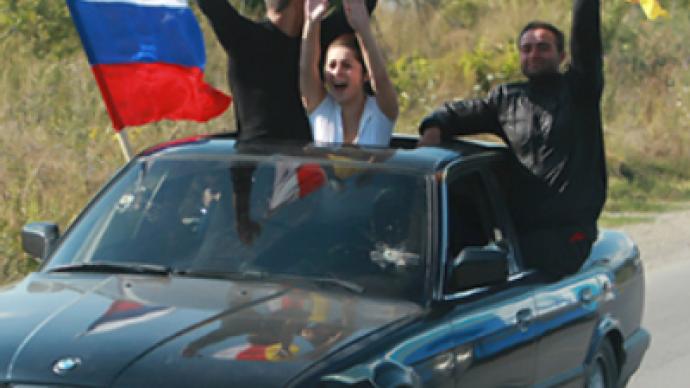 Russia is now fully responsible for the protection of South Ossetia according to an agreement between the two countries, signed on Wednesday.
"From today, the status of our military base in South Ossetia is changing," said Russia's Defense Minister Anatoly Serdyukov. "And certainly in signing the agreement, the Russian Federation undertakes full responsibility for the protection of South Ossetia."
During the talks with the head of South Ossetia's Defense Department, General-Lieutenant Yury Tanaev, "the parties discussed a number of issues of military and military-technical collaboration, including training of human resources," according to Serdyukov.

"The danger of a use of force by Georgia in Ossetia's direction is still present," emphasized Russia's defense minister earlier on Wednesday during the talks with his South Ossetian counterpart.
"The two parties are ready to "counteract to challenges to security in the region," he added.
The agreement "was elaborated for legal management at intergovernmental level of issues linked to disposition and functioning of united Russian military base on the territory of South Ossetia," according to sources in Russia's Defense Ministry.
The agreement will be valid for 49 years, with a possibility of automatic extension for subsequent 15-year periods.
You can share this story on social media: