Russia press review, 01.12.06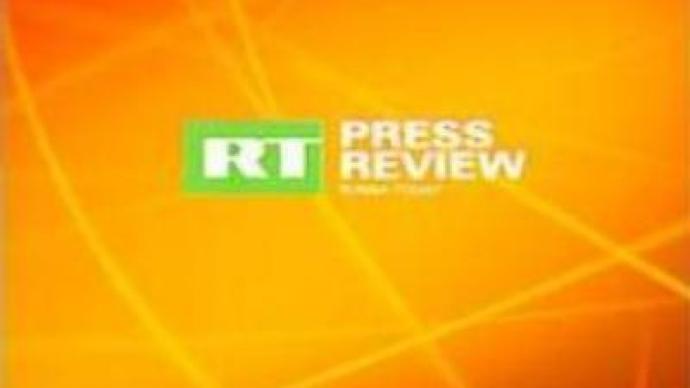 Russian press writes about the fallout from the death of former Russian security agent Aleksandr Litvinenko, apparently from polonium 210; Viktor Yanukovitch should have applied pressure on the Ukrainian President.
In light of the recent discovery of radioactivity onboard some of British Airways aircraft, the Russian newspaper
"Moskovsky Komsomolets"
looks at whether stronger security measures could have prevented such materials from being carried onboard. No airport in the world checks its passengers for radioactivity – and even a lethal dose of polonium could have been carried through if such checks did exist. For example in a belt buckle or on a keychain because certain metals already emit alpha rays, the daily quotes experts as saying. The paper also suggests that the traces could have been left on purpose – in order to throw investigators off track.
"Nezavisimaya Gazeta"
the Moscow daily carries an interview with a political analyst from Ukraine, who says that the visit, which came just a few days before Yaunukovich heads off to Washington, is a big diplomatic mistake for the prime minister. The expert is quoted as saying that Yanukovich should, with the help of Putin, have applied pressure on the Ukrainian president to get his endorsement of the Prime Minister's trip. As Yanukovich now has no official agenda, it could turn into nothing more than a private visit.The Russian edition of Forbes magazine has had to stop printing its december issue, and has missed its deadline. According to the newspaper
"Vedomosti"
, the publishers – Axel Springer Russia – recalled the magazine before it hit the stands because it wasn't up to journalistic standards. Referring to the Forbes website, "Vedomosti" writes that there's a misleading quote from Russia's richest woman, Elena Baturina who was featured by the magazine on the cover. American Forbes has demanded the magazine goes out as is.And, the Moscow
"Novye Izvestia"
daily ponders why Russian shopping habits differ from those of the Western world. While 45% of Americans rushed to the shops for the start of the holiday season sales, Russians aren't as keen to take part. According to the paper, this is because many shoppers in Russia see sales as a rip-off and a way to end up with things they never needed in their homes. And, according to some of the shopkeepers the weekly interviewed, sales in Russia usually mean low-quality items with very low price tags.
You can share this story on social media: