Russia ponders population decline on World Health Day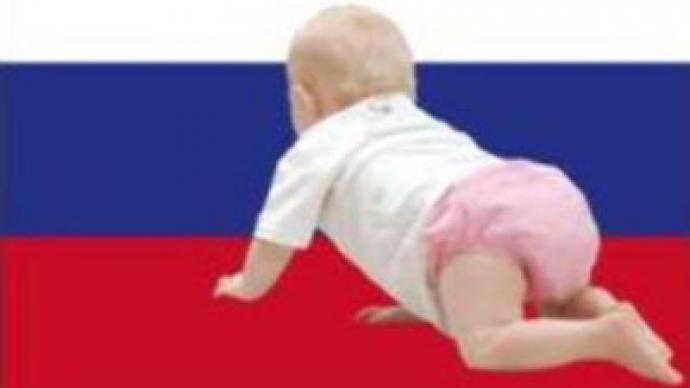 World Health Day is marked around the globe on Saturday and this year's theme is International Health Security. In Russia, one of the main concerns is the country's declining population.
Governments and businesses around the world are being urged to invest in healthcare in order to build a safer future.Russia has experienced unusually high death rates from non-natural causes and an increase in mortality that is unprecedented for an industrialised nation at peace.At the same time, the fertility rate has declined to among the world's lowest: deaths have exceeded births since 1992. And the population declined by three million between 1992 and 2000.Many say the greatest cause is the decline in births. At the end of the 19th century Russian women bore on average about 7 children, while today that average had dropped to 2.1.One way women are being encouraged to have children is the through financial incentives. This is part of President Vladimir Putin's National project. However, some say the measure is not enough.
'When our authorities suppose that through Maternal capital or other similar incentives they are going to solve the demographic crisis, they will certainly help solve it to a certain extent, but to solve it entirely, under the current conditions, only through Maternal capital, is impossible,'
Stepan Sulakhshin, the Director Centre of Problematic Analysis, stated. Mortality rates increased in the 90s and life expectancy declined during a time of economic and social crisis.By June 2005, there were nearly 17 deaths per 1,000 people – a mortality rate found only in African countries suffering from the HIV AIDS epidemic.Deaths due to violence, injuries, and other unnatural causes have contributed heavily to statistics, specifically to male mortality which has added to fewer births.Many of these deaths are alcohol related and through the past two decades trends in Russian male mortality and alcohol consumption have paralleled each other. Smoking, pollution, and lifestyles are also important. Nevertheless, all of these factors contribute to one main killer- heart disease.It kills 1.3 MLN people annually in Russia and about 23 MLN suffer from cardiovascular problems, placing Russia second in the world in this respect after Ukraine.But there seems to be some hope, especially for future generations.For instance, Bakulev Centre of Cardiovascular Surgery in Moscow is the largest in the world. It performs 4,500 open-heart surgeries here annually and half of them – on the smallest of children.
'We did more than 1,300 cases last year for babies under 1 year old. So, this is our main effort make the situation better,'
Leo Bakeria, the Head Surgeon of the Centre, said.Even though it is still predicted the population will continue to decline, along with the government's National Project and Russia's economic growth, there is some hope that healthcare, lifestyles, and statistics will improve.
You can share this story on social media: