Russia opposes U.S. plans to deploy anti-missile systems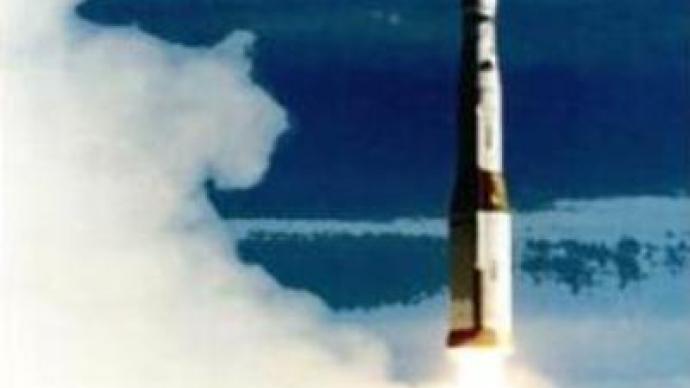 Russia has condemned a U.S. plan to install an anti-missile system in Poland and the Czech Republic, calling it a mistake which would have negative consequences for international security.
The U.S. State Department recently announced the two countries had agreed to start talks on deploying the system, designed to counter a long range missile threat from Iran. The U.S. says defense bases in Eastern Europe are an essential step in the drive against threats from Iran, North Korea and what it calls other "rogue regimes."The proposal was put forth to the Czech Republic nearly a week ago, and on Monday the U.S. said it was ready to begin formal talks with Poland.And Polish President Lech Kaczynski seems set to get started.
"In general, the idea of an anti-missile system against irresponsible powers is certainly a good one. We'll soon talk about the details. The location for the system is one of the details,"
stressed Mr Kaczynski.But amidst the enthusiasm, Moscow shakes its head. Russia has rejected the plan to fortify the two former Soviet-satellites-turned NATO states, calling it a veiled effort to increase America's military might in the region. Foreign Ministry spokesman Mikhail Kamynin says Russia's long-standing disapproval of proposed missile shields in Eastern Europe's never been a secret.
"We are closely watching as the situation develops. Our negative attitude toward Washington's plans to deploy elements of the US anti-missile system in Europe is well-known. The only way we can interpret this is that the US is reconfiguring its military presence in Europe. Naturally, this will affect Russia's military doctrine and our position on security issues in Europe. We will have to talk seriously about this, both with the United States and with its European partners,"
said Mikhail Kamynin.Russia maintains that Iran's missile capabilities do not pose any intercontinental threat, and that U.S. defense presence in Poland and the Czech Republic would upset the global security balance.
But some analysts say the proposed system could have geopolitical implications for Moscow, as many of Russia's neighbors seem to lean increasingly westward.If an anti-missile system is installed, it would bolster dozens of ground-based interceptors due to be completed by the end of this year in the U.S. states of Alaska and California, primarily to counter North Korea.
You can share this story on social media: