Russia prepares for swift nuclear retribution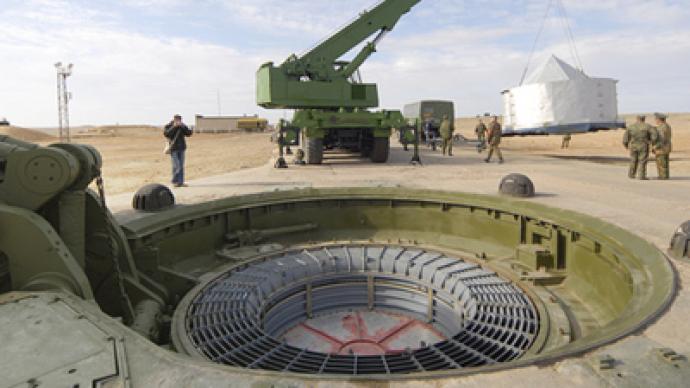 A new control system being installed by the Russian military will allow the fast automatic retargeting of strategic missiles in silos directly from command center. The triple-backup communication lines can survive even a full-scale nuclear attack.
The system, which recently received government approval, is now being installed by the Russian Strategic Missile Forces, Colonel Vadim Koval, the military arm's spokesman said on Wednesday. He did not elaborate on when the process is scheduled to be complete.It is the fourth generation of the system. In addition to traditional functions like communicating orders, reports and controlling the status of missiles, the new version allows automated change of flight plans.The retargeting does not require on-site human assistance and can be done despite enemy interference up to and including a nuclear attack, the military official said. All communication lines have several back-up options including satellite, radio and wired lines.
The system also has a precise automatic self-diagnosis function, which allows fast and reliable maintenance.The upgrade is being done to keep up with the new weapon systems developed for the Strategic Missile Forces as well as to improve the overall combat readiness of Russia's nuclear arsenal.The Russian military is undergoing a major overhaul, with more than $700 billion of budget money set to be spent over a decade for procurement of new weapons. Development plans for the Strategic Missile Forces include the deployment of RS-24 Yars mobile missiles and construction of a new silo-based missile to replace the R-36M Voevoda currently on duty.
You can share this story on social media: